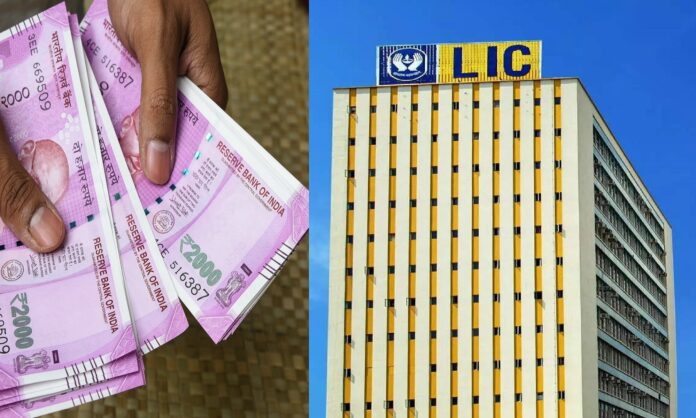 You must know better about Life Insurance Corporation of India i.e. LIC. It is the largest insurance company in the country. Crores of the country trust it and this is because investment in various schemes of LIC is absolutely safe and gives strong returns on maturity.


Crores of Indians have secured their future by investing in different schemes of this insurance company. Maybe you too or any of your family or relatives have invested in some scheme or the other. If you have not invested in any plan of LIC till now, then we are going to tell you about a scheme in which you can become a millionaire by investing. LIC Jeevan Labh policy may be best for you and that is because you do not need to invest much in it. Let's know about this plan…
LIC's Jeevan Labh policy is a non-linked plan 936, i.e. it does not depend on stocks and that is why such plans are considered safe. Now talk about investing in this policy, then you can get Rs 17 lakh on maturity by investing Rs 233 per month i.e. less than Rs 8 per day.


The special feature of this plan is that the minimum investment age in this is only eight years, that is, this policy can be taken for a minor as well. At the same time, the maximum age for investment in this is 59 years. The policy term can be taken for a period of 16 to 25 years.
According to LIC, if a person chooses a policy term for 21 years, then his age should be less than 54 years at the time of taking the policy. At the same time, the age limit of the individual is 50 years for the policy term of 25 years.
If the policyholder unfortunately dies during the policy term, then the nominee gets the benefit. The nominee gets the bonus as well as the benefit of the sum assured. Other benefits of this scheme include tax exemption.