How to Activate Jio 5G: Mukesh Ambani's company Reliance Jio has started its 5G service (Shrpv 5G Services) in India. Although it is not available everywhere at present, but the company has started it from many big and small cities.
At the same time, Jio has also updated the list of phones on which 5G service is going to be available. After Nothing and Samsung, now the list of Oppo phones has also been released, on which Jio's 5G service is going to be available. In such a situation, there is a big question for the users that how to turn on this service. In this article, we have told you this method. How to activate Jio 5G service in your phone? Along with this, you have been given detailed information about Jio 5G SIM and Jio 5G Speed.
Activate Jio 5G network in the phone like this
Once 5G is rolled out in your area, you will get a chance to use 5G network by changing some settings on your smartphone. To upgrade Jio 5G service…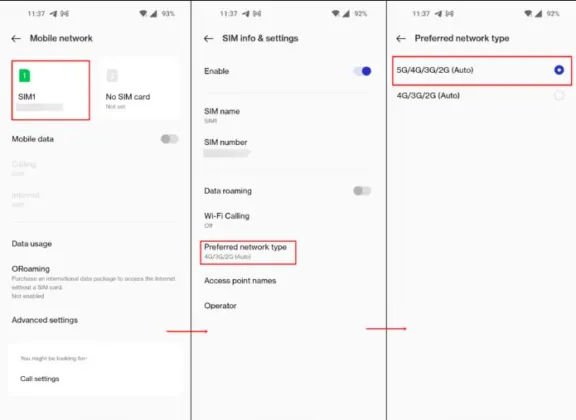 First of all, open the 'Settings' app on your smartphone.
Next, select the setting for 'Mobile networks'.
Select the SIM in which you want to turn on 5G.
From here select the 'Preferred network type' option.
After that just tap and select 5G network type.
If 5G is rolled out in your area, doing so will result in you getting the 5G sign on the status bar within the next few minutes. We have also done the story of Airtel 5G service which can be seen from here.
Who will get Jio 5G?
Let us tell you that Jio's 5G trial service is currently available to selected users on invitation. That is, out of the existing Jio users, some selected users will be sent invites to use this service. Let us tell you that Reliance Jio has launched 5G service (Jio 5G Service Launch) for its customers in Mumbai, Delhi, Varanasi, Kolkata, Chennai and Nathdwara.
Jio true 5g welcome offer
Under the Jio True 5G Welcome Offer, customers will get unlimited 5G data with speeds up to 1 Gbps+.
Beta testing service for other cities will be announced as cities become ready.
Users will be able to take advantage of this beta test till the network coverage of the city becomes strong enough.
Jio is also working with all handset brands so that customers have a wider range of 5G devices to choose from.
5G service will be available only on Jio 4G SIM
Announcing the beta trial of Jio True 5G, the company has made it clear that customers will not need a new 5G SIM to use the Jio 5G service. The company has informed that the invitation 'Jio Welcome Offer' users will not have to change their existing Jio SIM. Just his mobile should be 5G. Jio True 5G service will be automatically upgraded. Read this also: Jio Prepaid Plans 2022: See the complete list here, know how much benefit will be available in which recharge
Jio 5G Band
By the way, 12 frequency bands were put on auction for 5G service in India, where n71 (600MHz), n28 (700MHz), n20 (800MHz), n5 (850MHz), n8 (900MHz), n3 (1800MHz), n1 (2100MHz), n40 (2300MHz), n41 (2500MHz), n78 (3300 – 3800MHz), n77 (3300 – 4200MHz), n79 (4400 – 5000MHz) and n258 (26GHz (24.25 – 27.5 GHz)) bands are allocated to telecom operators were allotted through auction. Jio, VI and Adani Group along with Airtel participated in this auction process.
Mukesh Ambani's company Reliance Jio in FR 1 band for 5G
n28: 700MHz
n5: 800MHz
n3: 1800MHz
n78: 3300MHz
n258: 26GHz
n258 (26 GHz) spectrum band, also known as millimeter wave. Recently, the company has launched its SA i.e. stand-alone architecture 5G on the N78 band for 5G.