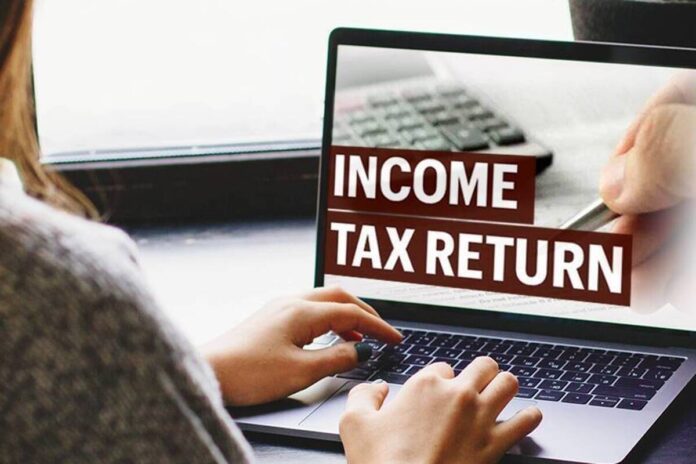 New Delhi. Only filing Income Tax Return (ITR) is not enough for the taxpayer. After filling the ITR, it is also necessary to get it verified. Otherwise, the ITR filing process is not considered complete. After this the Income Tax Department can send you a notice assuming that you have not filed ITR.


In such a situation, giving a big relief to the taxpayers, the Income Tax Department has recently extended the date of e-verification of income tax returns for the financial year 2019-20. Taxpayers can now complete the process of e-verification by 28 February 2022. According to the information available on the official website of Income Tax Department, these are some ways to get ITR verified.
E-verification can be reduced with the help of netbanking
Select ITR filing option by generating EVC through Netbanking. After this, select the bank and login to its internet banking. After clicking on the Tax tab, you will then reach the Income Tax Department website. There, select the 'Generate EVC' option in the 'My Account' tab. After this, a 10-digit alpha numeric code will be sent to your mobile and email, which will be valid for 72 hours. From here, go to the e-verify option in the 'My Account' tab in the Income Tax Department website and verify the ITR with the help of your mobile number by selecting the option 'I have EVC already'.
With the help of bank account
For this your bank account number should be pre-validated. To validate it, the bank account number has to be linked with the PAN. After validation, go to the e-filing portal and click on the e-verify link. After that select the return verify option and generate the 'OTP' by submitting the bank account details. An 'EVC' will be sent to your registered mobile number. After submitting it, your return will be verified.

Aadhaar can also be verified with OTP
To verify ITR, go to the Income Tax Department website and click on 'e-File Return' given in the 'Important links'.
On the new page, go to 'our services' and click on e-verify.
After this, enter the details of the return such as PAN number, assessment year, mobile number, acknowledgment number. This will be followed by the Verification segment and then the Verification Method segment.
In the verification method, select the option of return verification through Aadhaar OTP.
In this, OTP will come on the mobile number registered with Aadhaar.
After entering the OTP and clicking on submit, you will get the message of return e-verify successfully.
Through demat account
ITR can also be verified through Demat account. For this the demat account has to be prevalidated. After that generate EVC and then verify ITR with the help of your mobile number. This process is exactly the same as for a bank account.