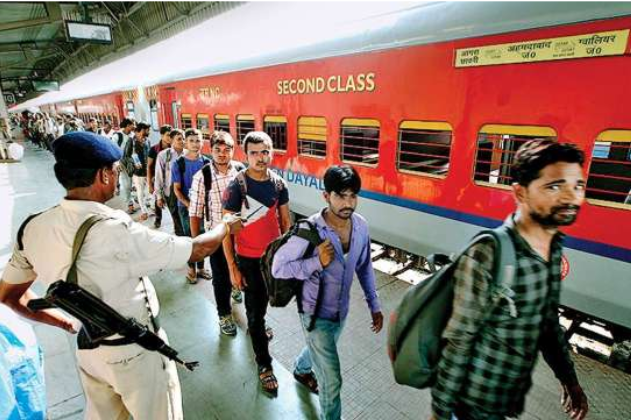 IRCTC Destination Alert: If you also travel by regular train, then there is always a fear during the night journey that you might get caught in the eye and miss your station. Keeping this in mind, Indian Railways has started Destination Alert Wakeup Alarm facility, adding another enhancement to the services of its passengers.


This happens more during night travel. That's why the Railways has now started the destination alert wakeup alarm facility. Due to this facility, you will be woken up 20 minutes before your arrival at the station so that you do not miss your station. Passengers traveling at night will get a lot of convenience from this facility of IRCTC and they will also be able to sleep peacefully during the journey.
What is Destination Alert Service
On behalf of Railways, alarm service has been started through IVRS on 139 number inquiry service for passengers. Passengers can ask for alert facility on 139 number inquiry system. The passenger availing this facility is informed about his destination station by calling 20 minutes in advance.
How much will be the charge
For this destination alert facility, you will be charged Rs 3 SMS per alert. Under this, a wake up call will be received on the mobile 20 minutes before reaching the destination station. IRCTC has currently made this facility available from 11 pm to 7 am.

How to activate destination alert
According to the Railways, for this, the passenger will first have to call or message from mobile on the number 139 of IRCTC, an associate venture of Indian Railways.
The language has to be selected when the call is received.
After that for destination alert first number 7 and then number 2 have to be pressed.
After this, the 10 digit PNR number will be asked from the passenger.
Then after dialing the PNR number, 1 has to be dialed to confirm.
After this process, the system will verify the PNR number and feed the wakeup alert for the destination station.
After this, SMS of confirmation will be received on the mobile.
Passenger facilities are constantly being improved by the Railways. Under this, all the facilities including Wi-Fi, escalators have been started at all the stations of the country. Keeping in mind the passenger convenience, the Railway Board is continuously improving its service.