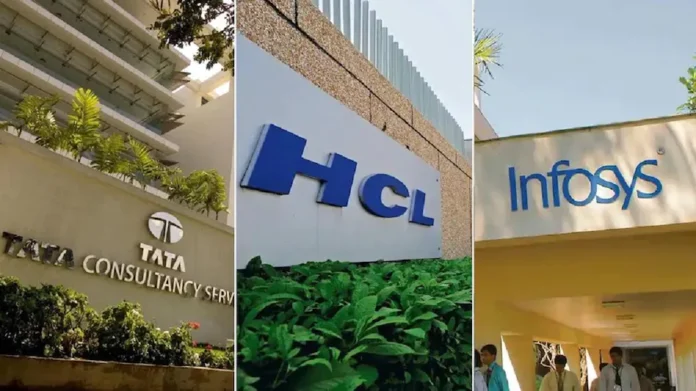 New news is coming from the IT sector everyday these days. Between The Great Resignation and Moonlighting controversy, this sector is now in the grip of a new controversy. Many major IT companies are postponing the process of onboarding new employees. Earlier Wipro and Capgemini were doing this. It is now reported that Infosys, HCL Tech and Tech Mahindra have also postponed the onboarding process.


Candidates going through stress
According to media reports a few days ago that Wipro and Capgemini are delaying the onboarding of new employees. Now tech professionals have accused Infosys, HCL Tech and Tech Mahindra of doing the same. A young tech professional told Business Today that he has received offers from all three top IT companies, but is now facing financial and mental stress due to non-recruitment.
Delay even after selection a year ago
The candidate said, "I have received offers from Infosys, Wipro and Capgemini. These offers were received only in September last year. It's been more than a year now, but they keep on extending the onboarding date. My father is a daily wage laborer and I am unable to earn even after getting offers from three multinational companies. A whole year of my life has been wasted because of this.

This is not the story of one person, but many other tech professionals are also facing this problem. The delay in onboarding is causing more problems to those who are paying the education loan. Another candidate told Business Today, "My family was overjoyed when I got the offer of systems engineer from Infosys on April 22. I was also sure that I would be able to repay my education loan. Although 06 months have passed and they are increasing the joining date.
Infosys did not respond
When an aggrieved candidate contacted Infosys and explained the financial issues being delayed onboarding, the company said, "Be aware that we are giving joining dates to suit our business needs." We will send you the joining communication at least 2-3 weeks before your joining date. However, when Business Today contacted Infosys in this regard, there was no response from the company till the time of writing this news.
HCL Tech denies allegation
Many people claim that Tech Mahindra and HCL Tech are also getting delayed in onboarding. A tech professional said, "It has been more than a year since I got selected in HCL Technology. They have onboarded the latter batch, but there is no update regarding the onboarding of my batch. Another IT fresher also said that he has not got the joining date even after a lapse of more than a year. However, a spokesperson of HCL Tech told Business Today that there is no delay in onboarding of freshers.