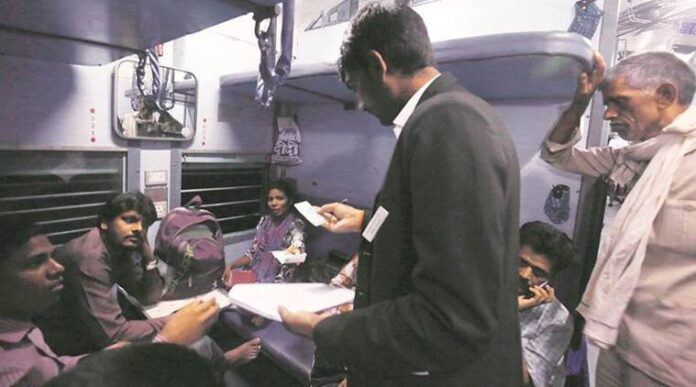 Platform Ticket Rules: People do not know many rules of railways, sometimes one has to travel by railways. That's why you can also travel in emergency under this rule of railway.
Indian Railways Rules: There is great news for the passengers traveling by train. You can travel any distance by train without ticket. Many times suddenly a plan is made to travel, in such a situation, if the ticket is not available then there is a big problem and then either the journey has to be canceled or some expensive means have to be taken forcefully. Railways has made a special rule for such people so that they don't face further problems, under which you can easily travel without a ticket. Let's know about this rule.
Travel by platform ticket
According to the railway rules, if you do not have a reservation ticket and want to travel somewhere by train, then you can also board the train by purchasing a platform ticket (Platform Ticket Rules) and then easily go to the ticket checker and get the ticket. Can. This rule (Indian Railways Rules) belongs to the Railways only. So feel free to take advantage of it. For this you take platform ticket and contact TTE immediately, TTE will make ticket till your destination.

Seat is not vacant
If the seat is not vacant in the train, TTE will refuse to give you the reserved seat, but you can travel. Means to say that TTE cannot stop traveling. If you do not have a reservation ticket, then in this case a penalty of Rs 250 will be charged from you and the fare for the journey will also be charged. You should know about this rule of railway.
Advantages of Platform Ticket
If you have Platform Ticket (Benefits of Platform Ticket) then you can board the train comfortably. Apart from this, it has the advantage that you will have to pay the fare from the same station from where you have bought the platform ticket. Even when TTE will charge you the fare, the departure station will be considered as the same and you will have to pay the fare for the class of the coach in which you will be traveling.
If you miss the train?
If your train is missed due to some reason then TTE does not allot your seat till the next two stations. That is, you can comfortably travel by train by going to the next two stations, but keep in mind, after two stations, TTE allots the seat to the passenger with RAC ticket.