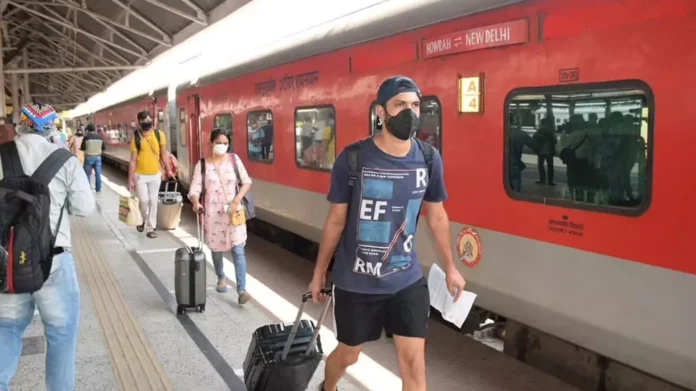 Indian Railways Rules: While traveling by train, you cannot carry as much luggage as you want. Railway has also made a rule regarding this. Let us know these important rules of Indian Railways.
Indian Railways Rules: People consider railways as one of the most convenient means of traveling in India. Railway also provides many facilities to its passengers during the journey. On the other hand, even if you have to travel with more luggage, people prefer to travel by train than by flight. However, it is not that passengers can carry any amount of luggage while traveling by train. Indian Railways has also made some rules regarding this. Let us know, the important rules regarding carrying luggage during the journey.
How much luggage can be carried during the train journey?
According to the Indian Railways Luggage Rules, passengers can carry only 40 to 70 kg of luggage during the train journey. If someone travels with more luggage than this, he will have to pay a separate fare. According to the coach of the railway, the weight of the luggage is determined differently.
What are the rules regarding which coach
According to Indian Railways rules, passengers can carry up to 40 kg of luggage with them in sleeper class. At the same time, there is an exemption to carry 50 kg of luggage up to AC two tier. Passengers can carry luggage up to 70 kg in First Class AC.

What if there is too much luggage
Passengers may be charged for excess baggage. In such a situation, the railway parcel facility can be availed. Under this, you can enjoy the journey without any hassle by paying the fare for the luggage.
It is forbidden to carry these items
Stops during rail travel, gas cylinders, any kind of inflammable chemical, firecrackers, acid, smelly articles, leather or wet hides, oil, grease, ghee carried in packages, such articles, if broken or spilled, cause damage to goods or passengers Can It is an offense to carry prohibited items during railway journey. If you are carrying any of these restricted items during the journey, then you can be prosecuted under section 164 of the Railway Act.