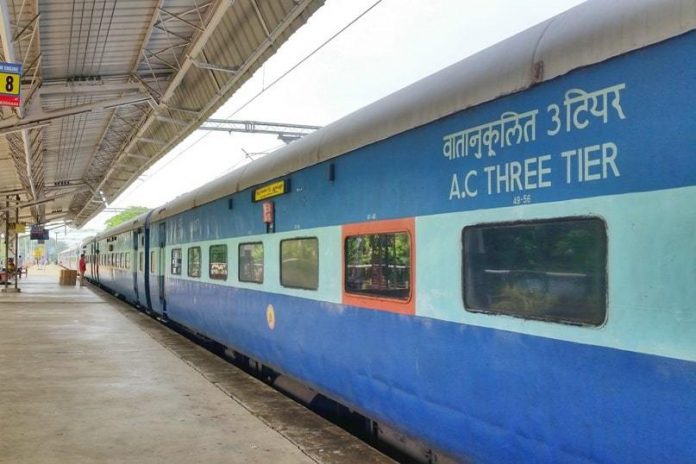 Indian Railways: Now booking a coach or train has become very easy. Also, if the program is cancelled, the payment is refunded after deducting the prescribed tax. Let's know the easy process of booking train or coach.


Indian Railways: If you want to book a full coach or a whole special train for a wedding or a special event, now you can easily do it. For this you have to contact IRCTC directly. Every year more than 100 coaches are booked in different trains.
Let us tell you that for this, 35 to 40 percent more than the fixed rent has to be paid. Not only this, for this a certain security fund has to be deposited in the account of Railways, which you get back later.
From service tax to GST and other taxes have been included in the amount charged by IRCTC (in additional charges). Let us tell you that now it has become very easy to book a coach or train. Also, if the program is cancelled, the payment is refunded after deducting the prescribed tax.
These documents are necessary
For this you have to create ID password.
For which verification is also necessary.
PAN number is also mandatory for this.
As soon as all this information is entered, OTP will come in your mobile through which this verification is done.
As soon as the OTP number is entered, the user is ready for the advance process.
Apart from this, Aadhaar number has to be entered in it.
Which coaches can be put in the train
For this, the train has First AC, Second AC (Te-Tier), Second AC (Second Sitting), Third AC (Three Tier), AC Chair Car, Exclusive Chair Car, SA, HB, Second Class General, Pantrycar, Non AC Saloon, AC Saloon, sleeper, SLR, high capacity parcel van, general and other coaches can be installed.

How much money will have to be deposited?
For one coach- Rs.50 thousand
For a train of 18
Halting charge – 10 thousand rupees per coach extra after 07 days
Know the Terms and Conditions
Let us tell you that the train you will book will have 18 to 24 coaches. Three SLR coaches are required in the train. Even if you take fewer coaches, still you will have to pay the security fund equal to 18 coaches. Let us tell you that for this you will have to book 1 to 6 months in advance. You can cancel the booking two days before the date of booking. The train will not stop at any station for more than 10 minutes. Let us tell you that two sleeper coaches are also mandatory in the train.
Can book like this
If you also want to book the entire train or coach, then you go to the IRCTC website.
Now go to FTR service.
Login to him using ID password.
Fill all the information asked here.
After filling the date and other information, make the payment online.