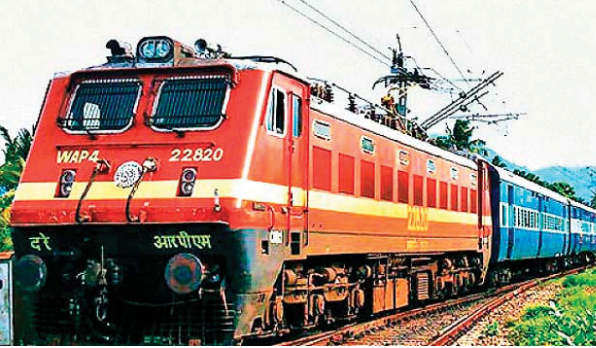 Summer Special Trains Route, timings and Halts: Indian Railways has decided to run summer special trains during the summer season. Know what are the timings, routes and at which stations this train will stop for these summer special trains.
Summer Special Trains Route, Halts : Summer season has started. In many parts of the country, the temperature has reached 40 degrees. Indian Railways has made special preparations to deal with the heat and to make the journey of the passengers easier. Western Railway has decided to run summer special train. According to Western Railway, summer special train will run from Vapi to Izzatnagar and from Okha to Delhi Sarai Rohilla in summer. These trains will have AC Tier 2, Tier 3, Sleeper Class, General Second Class coaches.
Vapi – Izzatnagar special train
From 24 March 2023 to 30 June 2023, train number 09005 will leave Vapi for Izzatnagar every Friday and Sunday at 12.15 pm. This train will reach Izzatnagar the next day at 3.55 pm. Similarly, from March 25, 2023 to July 1, 2023, every Saturday and Monday, train number 09006 will leave from Izzatnagar railway station at 8:05 pm. This train will reach Vapi the next day by 1.30 am.
WR to run Summer Spl trains on Spl Fare btwn Vapi-Izzatnagar & Okha-Delhi Sarai Rohilla

Special train btwn Ahmedabad & Tiruchchirappalli also extended

Bkg of Trn Nos.09005, 09523 & extended trips of Trn No.09419 opens frm 18.03.2023 at PRS & IRCTC website @RailMinIndia @drmbct pic.twitter.com/WBbFJ6XdMi

— Western Railway (@WesternRly) March 16, 2023
Okha-New Delhi Sarai Rohilla Special Train
Okha to New Delhi Sarai Rohilla special train (09523) will run every Tuesday from 18 April to 16 May 2023. The train will leave Okha every Tuesday at 10 am and reach Delhi Sarai Rohilla at 10.10 am the next day. Similarly, from 19 April 2023 to 17 May 2023, Okha special train (09524) will leave Delhi Sarai Rohilla every Wednesday at 1.20 pm and will reach Okha the next day at 1.50 pm.
Both trains will stop at these stations
Vapi-Izzatnagar special train will stop at Surat, Vadodara, Ratlam, Kota, Gangapur City, Hindaun City, Bayana, Agra Fort, Tandla, Firozabad, Shikohabad, Mainpuri, Farrukhabad, Kaimganj, Ganj Dundwara, Badaun, Bareilly, Bareilly City stations in both the directions. . Wherein, Okha-Delhi Sarai Rohilla train both ways Dwarka, Kambhalia, Jamnagar, Hapa, Rajkot, Surendranagar, Viramnagar, Mehsana, Unjha, Siddhpur, Palanpur, Abu Road, Falna, Marwar Junction, Bewar, Ajmer, Kishangarh, Jaipur, Gandhi Nagar It will stop at Jaipur, Bandikuin, Alwar and Rewari stations.