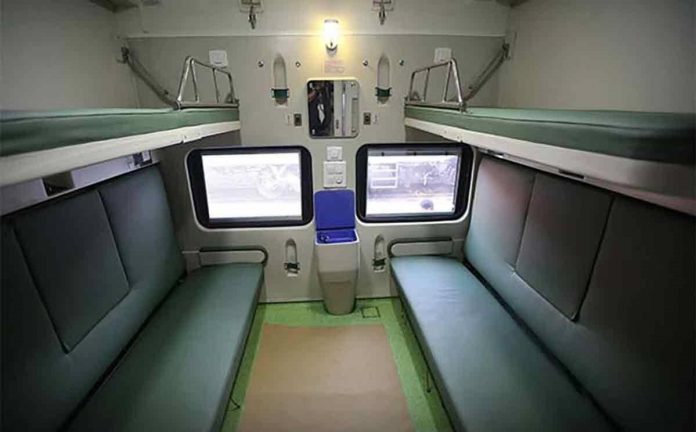 Bhopal. If you have to go to your home for the festival and have not got the ticket yet, then this news is for you. Seats are still vacant in many trains running from Madhya Pradesh. By booking tickets in these trains, you can travel comfortably. In these trains, berths are vacant from sleeper to AC coach.


You can get a comfortable place in these trains on Diwali and Chhat festival, at present there are many seats available in these trains. With which you can easily travel to many states of the country including Delhi.
There are currently seats available in many trains originating from Bhopal. In which berths are vacant in third AC of Hazrat Nizamuddin to Chennai Superfast Special (02622), third AC of Humsafar Express (04815) and waiting in sleeper. Berth is vacant in 3rd AC, 2nd AC class of Rajdhani Express (01221). Ticket is available in all class of SBC-Nizamuddin AC Express (02691). Rajdhani Express (02433) has Confirmed ticket in all class. Tickets are available in second sitting of Bhopal Express (02155). Berth is available in Shatabdi Express (12001). The berth in NED-JAT Special Express (02751) is vacant.
Must See:
Trains operating from Habibganj are Rewanchal Express, Jabalpur Intercity Special, Jabalpur Janshatabdi Special, Habibganj-Agartala Special, Habibganj-Pune Humsafar Special, Habibganj-Lokmanya Tilak Terminus Kurla Express, Habibganj-Delhi Shatabdi Express. Trains operating from Bhopal station include Bhopal-Jaipur Special, Bhopal-Jodhpur, Bhopal-Singrauli, Bhopal-Pratapgarh Express, Bhopal-Khajuraho, Bhopal-Damoh Rajrani, Bhopal-Durg Amarkantak Special, Bhopal-Gwalior Intercity, Bhopal-Dahod, Bhopal- Bina MEMU is BHOPAL-INDORE EXPRESS.
These passenger trains stopped
Passenger trains of these cities of the state are closed including Habibganj-Dahod, Bina, Pipariya, Jabalpur, Rewa, Damoh, Barkheda-Budhni passenger.
Shipment from new areas to increase freight
Shipping from new areas has been introduced to increase freight. This has increased revenue. The Railway Division has used the proceeds from the revenue to enhance the convenience of the passengers, strengthen the existing resources and infrastructure. Habibganj, Bhopal and Nishatpura stations are being developed. Railways has started the trial on the third line. Underground route caves have been prepared on the mountains of Satpura Vindhyachal in the hilly area on the Midghat section between Habibganj to Hoshangabad. High speed trains have been claimed to have been removed from these caves.