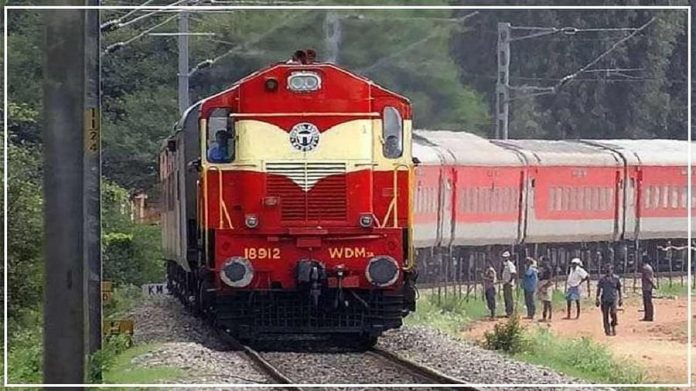 Kisan andolan- Trains going from Meerut, Dehradun to Delhi may be delayed under the train roko campaign by Bharatiya Kisan Union on Monday. Farmers will sit on the track to stop the train at 5 places in Ghaziabad from 10 am to 4 pm.  
Ghaziabad. Trains going from Dehradun, Meerut to Delhi may be delayed due to the agitation being run by the Indian Farmers Union (BKU) against the three new agricultural laws. The Kisan Union has decided to stop the train at five places in Ghaziabad district from 10 am on Monday. However, women, elderly and children will be taken care of during this time.
The Bharatiya Kisan Union has announced to stop the train for six hours at five places on Monday against the agricultural laws. These include Modinagar, Muradnagar, Sahibabad, Mehrauli and Ghaziabad stations. For this, it has also been announced to reach the railway station from the farmers. Union's Ghaziabad District President Ch. Bijendra Singh has called upon the party functionaries and farmers to reach Modinagar station.


He said that the farmers will stop the trains in a peaceful manner. During this, arrangements for water, milk and food will be made for the women, children and the elderly aboard the trains. If anyone has an emergency, then farmers will also make arrangements to drop him from his vehicles to his destination.
Union's national media in-charge Dharmendra Malik told that the decision to stop the rail has been taken on the call of the United Kisan Morcha. A message has been sent to the farmers to sit at five railway stations of the district from 10 am to 4 pm. Farmers will reach the station by tractor and vehicles from 9.30 am to 10 am. Due to this, trains going from Dehradun, Meerut to Delhi may have to stop. In this regard, Northern Railway's CPRO Deepak Kumar said that till now trains are operating normally in the northern zone.