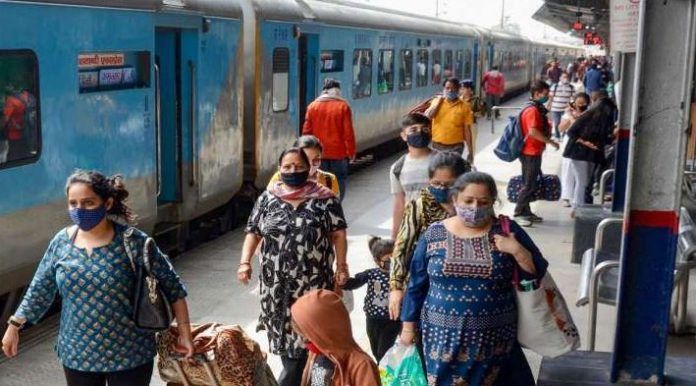 Indian Railways IRCTC Ticket Booking Rules: If you also book online tickets for traveling by train, then this is useful news for you. Actually, IRCTC has changed the rules for booking tickets booked through the app and website. Now users booking train tickets online will have to verify their account. Only after that he will be able to book train tickets online.


Mobile and email will have to be verified
According to the new rules issued by IRCTC, a subsidiary of Indian Railways, railway passengers will have to verify their mobile and email id before booking tickets. Now you will not be able to book tickets on IRCTC website without e-mail and mobile verification.
The rule will apply to these passengers
Railway passengers who have not booked train tickets on IRCTC's app or website since the start of Corona epidemic. They have to verify their email and mobile number. If you have not booked tickets for a long time, then complete the verification process. This is an easy method and you can do it in 2 minutes.

Here is the method of verification
Go to the IRCTC app or website and click on the verification window.
Enter your registered mobile number and email id here. After that click on the Verify button.
After clicking on Verify, OTP will be sent to your mobile number. Verify it by inserting it.
After this the email will also be verified by entering the code on the email ID.
Now you can book any train ticket online.