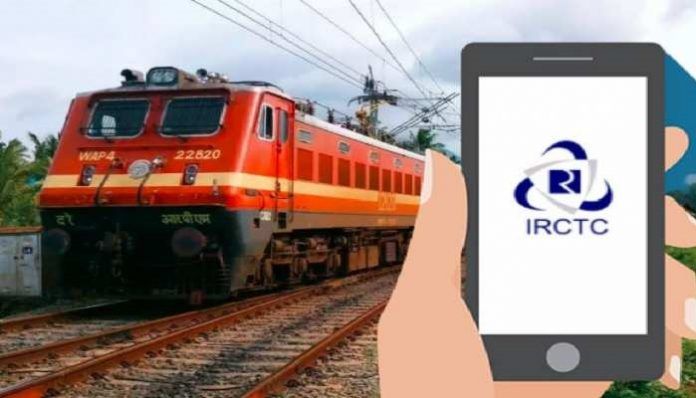 IRCTC-Aadhaar Linking: Most of the people use the online portal to book train tickets. According to the rules of IRCTC, a person could book only 6 tickets in a month with one user ID, but now Indian Railway Catering and Tourism Corporation has changed this rule giving convenience to the passengers. Now with one user ID, you will be able to book 12 train tickets in a month. For this, first you have to link your Aadhar card with IRCTC account. You can complete this process online and your Aadhar card will be linked in just a few minutes.
Link Aadhar card with these steps
1. To link your Aadhar card with IRCTC, first you have to go to http:/www.irtc.co.in. After this you have to sign in by entering all the login details.
2. Now you have to tap on the option of MY ACCOUNT and select the option of Link Your Aadhar in which you have to enter the name according to your Aadhar card.
3. After that you will enter the details like your Aadhar number and Virtual ID in different fields.
4. After this you will go to the check box and press the Send OTP button.
5. After this OTP will come on your registered mobile number.
6. Now you have to click on the Verify button. Then you click on the Update button to complete the Aadhaar verification process.


7. Your Aadhaar will be linked with IRCTC as soon as your KYC is completed.
8. After this a confirmation link will also appear on your screen. After this is done, now logout from your account once and login again.
9. If you want to check the status of your Aadhaar, KYC, then you go to the link Your Aadhar link on the MY ACCOUNT option on the IRCTC website.
How to book train ticket?
To book train tickets, after logging out, login to the IRCTC website again and then check the train. After selecting the train of your choice, you go to the booking and payment options. Here you can also choose the seat and class by choosing the train of your choice. After completing this process, you will go to the Passenger page through the NEXT button. Where you have to fill the details of the passenger. After that you can complete the payment process.