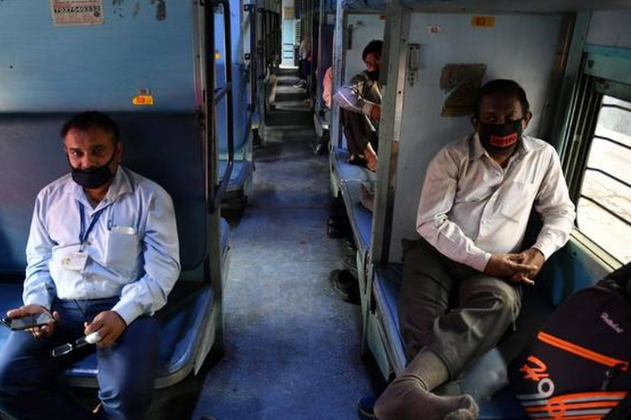 IRCTC Ticket: If you do not have a confirmed ticket and if you want to travel on someone else's ticket then this work can be done. Let us tell you that Indian Railways allows passengers to transfer their tickets to any other person. Let us know how you can take advantage of this facility.
Indian Railways: If you do not have a confirmed train reservation ticket, but some other member of your family has a confirmed ticket. But if he is not able to travel due to any reason then you can travel on his ticket. This will have two advantages, you will be able to travel and you will not have to bear the charge of canceling the ticket. Railways has given this special facility. Let us know how you can take advantage of this special facility of Indian Railways.
Special facilities for passengers
Railway passengers often face this problem that after booking the ticket, they are unable to travel, in such a situation either they have to cancel the ticket and have to take a new ticket for the person who has to be sent in their place. But then it is very difficult to get a confirmed ticket. That is why the railways has given this facility to the passengers. Although this facility has been present for a long time, but people know very little about it. We are going to tell you how you can take advantage of this facility of railways.
Transfer to family members
A passenger can transfer his confirmed ticket in the name of any other member of his family such as father, mother, brother, sister, son, daughter, husband and wife. For this, the passenger has to give a request 24 hours before the departure of the train. After this, the name of the passenger is cut off on the ticket and the name of the member in whose name the ticket has been transferred is put.

Apply at least this time in advance
If the passenger is a government employee and is going for his duty, then he can request 24 hours before the departure of the train, this ticket will be transferred in the name of the person for whom the request has been made. If such a situation comes in front of the people going to a wedding, then the organizer of the wedding and party has to apply 48 hours before with the necessary documents. You can also get this facility online. This facility is also available to NCC cadets.
Get only once chance
Indian Railways says that the transfer of tickets can be done only once, that is, if the passenger has transferred his ticket once to another person, then he cannot change it, that is, now this ticket cannot be transferred to anyone else. can be done.
How to transfer Train Ticket?
Take a print out of the ticket.
Visit the reservation counter of the nearest railway station.
In whose name the ticket is to be transferred, his ID proof like Aadhar or Voting ID card will have to be carried.
Apply for ticket transfer over the counter.