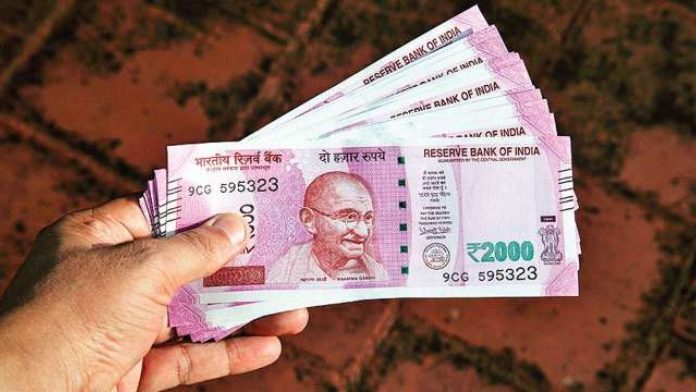 10 years if the account is not transacted from the account, the amount deposited becomes unclaimed. At the end of FY 2019, the total unclaimed amount in banks was 18,380 crore.
Bank account: If you have not withdrawn money from your bank account for a long time and your bank account has become 'Dormant', do not worry. We are telling you some easy ways by which you can withdraw money from your account. The bank account becomes inoperative after not transacting for a long time in a bank account, which is called a Dormant account. You can deposit money in such accounts but you cannot withdraw it.
Banks have been increasing unclaimed money Unclaimed money is increasing
, according to the Reserve Bank of India, if a consumer gets credit unclaimed (Unclaimed) does not have any transactions until 10 years from its account to the account. Explain that the amount of claimless amount is increasing in banks every year. By the end of FY 2019, the total unclaimed amount in banks increased to Rs 18,380 crore. At the same time, in the last financial year, this amount was 14,307 crore. Unclaimed amount can be deposited in savings account, current account, FD, RD etc.



Take information from the bank's website
All such money is transferred to the Depository Education and Awareness (DEA) Fund of the RBI every month. Let us know that if your or your relative's money is lying unclaimed in a bank, then it can be recovered by claiming it in some way.
As per RBI rules, every bank has to give details of the unclaimed amount on its website. You can collect your information by visiting the website of the bank where you have an account. You can search through the name and date of birth, name and PAN number, name and passport number, name and pincode, name and telephone number to collect the idle account information. This will give you account information.
Submit the claim form (Submit the claim form)
When you come to know that you have your money in this bank account, then you go to that branch and fill the claim form. Make a claim by giving deposit receipts and KYC documents to your customers. If your claim is before the bank goes digital then there can be some problem. In such a situation, you have to go to the branch where your account is.
If you are the legal heir or nominee, then you have to contact the bank with a copy of the deposit receipts, identity proof and death certificate of the account holder. The bank will issue payment after verifying the genuineness of the claim.
Keep these things in mind
The claimants should carry the original documents for verification. Even after the bank account becomes inactive, the amount of interest on the deposit continues to be deposited in the account. At the same time, when the bank will pay you the unclaimed amount, your account starts again.
Also Read: Saving Account: 7% interest on saving account! This bank has given strong competition to others