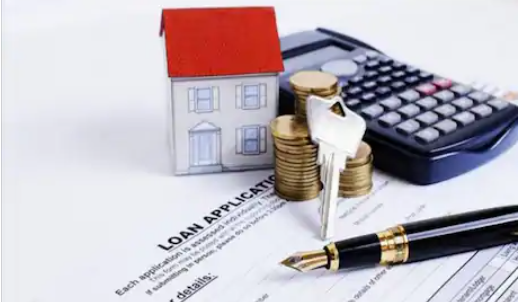 Interest rates on home loans- If you are also planning to buy a home, then there is good news for you. At this time, almost all the big banks of the country have reduced home loans.

New Delhi. If you are also planning to buy a house then there is good news for you. At this time, almost all the big banks of the country have reduced home loan rates. After State Bank of India (SBI), Punjab National Bank (PNB), Bank of Baroda (BoB), now the housing finance sector major HDFC Limited (HDFC Limited) has given big relief to the customers. HDFC has given discount in home loan rates under the festive offer. HDFC is offering home loan to the customers at the rate of 6.7 percent.
Renu Sood Karnad, Managing Director, HDFC Ltd said that today home is more affordable than ever before. Property prices In the last few years, property prices have come down in many areas of the country and income levels have increased.
The new rates apply from today
according to the bank, tonight that will apply from September 21, 2021. This will apply to all new applications. This offer will be applicable on all categories of loan applications. This particular rate also depends on the credit score of the borrower. Customers can take advantage of this scheme till 31 October 2021.




Banks including SBI, PNB have already reduced interest rates
Recently, several banks including State Bank of India (SBI), Bank of Baroda, Kotak Mahindra and PNB had cut home loan rates. Last week, the country's largest bank State Bank of India (SBI) also announced to reduce home loan interest rates in view of the festive season. This includes loans of any amount linked to the credit score, on which a reduced interest rate of 6.70 percent will be offered.
The bank has said that now the rate of interest on home loans up to Rs 75 lakh will remain the same.
With the deduction, SBI home loan interest rates now start at 6.70 per cent for loans up to Rs 30 lakh and 6.95 per cent for loans above Rs 30 lakh and up to Rs 75 lakh. The bank said that big-ticket loans above Rs 75 lakh will get home loans at 7.05 per cent. SBI said that customers can easily apply for a loan from their home through the YONO app for an additional interest concession of 5 bps.
PNB made loan cheaper
With the festive season approaching, Punjab National Bank (PNB) has launched a Festival Bonanza offer to enhance the availability and affordability of credit to the customers. Under the festive offer, the Bank will waive all service charges/processing charges and document charges on its retail products such as Home Loan, Car Loan, Property Loan, Personal Loan, Pension Loan and Gold Loan. PNB now offers attractive interest rates starting from 6.80% on Home Loan and 7.15% on Car Loan. The bank is also offering personal loans to the public at 8.95%, which is the lowest in the industry. The bank has also announced to offer home loan top-up at an attractive rate of interest. Customers can avail the exciting offers available till December 31, 2021 through any of the PNB branches across the country or through digital channels.




Bank Of Baroda Home Loan
Bank of Baroda is offering a discount of 0.25 percent in the current rate on home loan and car loan. Apart from this, the bank has also announced exemption from processing fee of home loan. The bank's home loan interest rate starts from 6.75 per cent and car loan at 7 per cent. In a statement, the bank said, "Customers can also apply for the loan from the bank's website and mobile app for quick approval of the loan. Also door step service is also available.
Kotak Bank Home Loan
Kotak Mahindra Bank of the private sector is offering the cheapest home loan in the industry at 6.5 per cent.
Banks are giving 100% rebate in processing fee
SBI, PNB, Kotak Mahindra and Bank of Baroda have completely waived processing fees on special home loan offers for the festive season. Now customers will not have to pay processing fee for home loan. However, this is for a limited period only.