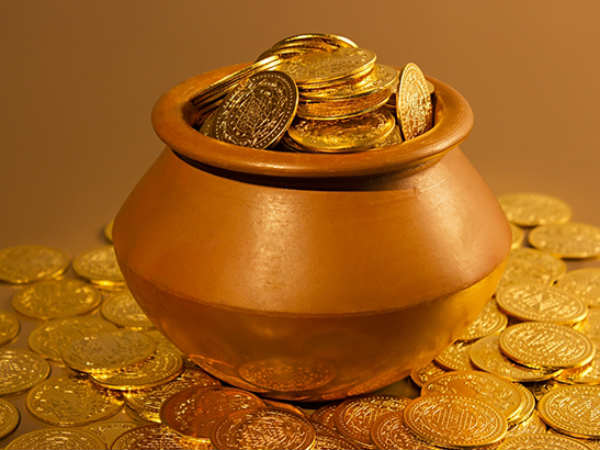 Gold Price Today: Recovery in gold-silver prices is being seen today. The futures trade for April was up by Rs 382.00 on the Multi Commodity Exchange at Rs 46,118.00 level. Apart from this, the futures trade of silver was up by Rs 889.00 to Rs 68,150.00 level. Let me tell you that recovery is seen in gold from the low level of 8 months.
Apart from this, the price of gold continues to rise in the international market as well. Gold trading in the US closed at $ 1,750.17 an ounce, up by $ 15.95. At the same time, silver is trading at $ 26.89, up by $ 0.21.



Gold price on March 1, 2021 in Delhi-
  22 carat gold price – Rs 44810
  24 carat gold price – Rs 48910
  Silver price – Rs 67510
So far, gold has become cheaper by Rs 11000.
Gold Prices closed at the highest level of Rs. 57,008 per 10 grams on 7 August 2020 in Delhi Sarafa Bazar. Since then, the prices of this precious yellow metal have fallen by Rs 11,409 till Friday 26 February 2021. At the same time, silver was at Rs 77,840 per kg on August 7, 2020, which has fallen by Rs 10,421 to Rs 67,419 on Friday.
Also Read: Big relief to taxpayers! Deadline for payment up to 31 March under 'Dispute to Confidence' scheme
price in 2021
Experts believe that the price of gold is set to increase in 2021. Also, 7-10 percent of gold brings diversification in your investment portfolio. Experts predict that once the price of gold starts increasing, it will cross the level of Rs 62,000 per 10 grams.
Watch Video : Builder's Fraud With Investors | Avalon rosewood plight of home buyers |