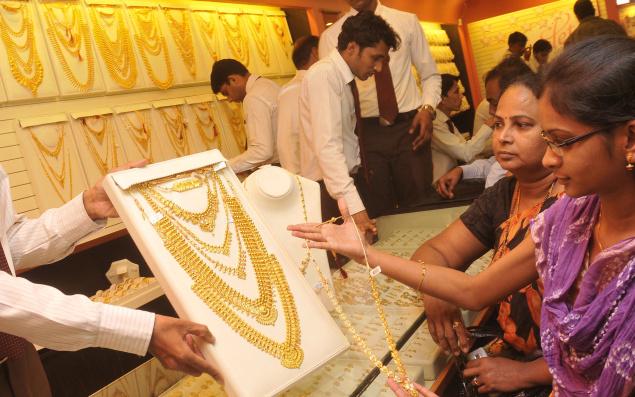 The trend of buying gold and investing in it is very high in our country. Be it marriage or any other festival, Indians definitely buy gold. But sometimes we have to sell gold for some reason. In such a situation, it is very important for you to know that there is going to be a change in the rule of selling gold. Let's know about it in detail.
Let us tell you that the rules of hallmarking of gold are going to change from April 1, 2023. Under the new rule of the Ministry of Consumer Affairs, gold will not be sold without 6-digit alphanumeric hallmarking from April 1.
Just like there is a 12 digit code on Aadhaar card, in the same way gold will have a 6 digit hallmark code. This is called Hallmark Unique Identification Number ie HUID. The ministry says that now only 6 digit hallmark will be valid.
Gold hallmarking is a stamp that tells consumers the purity of the gold jewelery they are buying. 940 centers have been set up to give trade mark on gold across the country. Now the four-digit hallmarking will be completely stopped.
Hallmarking of gold jewelery was started in the year 2000 in India. The Ministry of Consumer Affairs says that currently more than 3 lakh gold articles are being hallmarked with HUID every day. In addition, there is at least one Hallmark Testing Center in 339 districts across the country.

Government made hallmarking system mandatory
Hallmarking was implemented voluntarily from June 16 in 2021. However, the government decided to make the hallmarking system mandatory. From July 1 last year, the government has made changes in the hallmarking signs of gold jewelery and reduced the number of signs to three. The first sign is of BIS Hallmark.
This is a triangular mark. The second sign tells about Purity. That is, it shows that how many carats of gold the jewelry is made of. The third symbol is a six digit alphanumeric code called HUID number. It was implemented in 256 districts in the first phase and later 32 more districts were included. The government has decided to implement it in 51 more districts.
What is Hallmarking?
Hallmarking is a guarantee of the purity of gold. Hallmark is a mark on every piece of jewellery. In this, the logo of the Bureau of Indian Standards (BIS), its purity is given. Along with this, information about testing centers etc. is also available in Hallmarking.
The amount of gold in an ornament varies, which is decided on the basis of its purity i.e. carat. Sometimes jewelers charge higher carat prices for less carat jewellery. To eliminate this, hallmarking has been made mandatory.