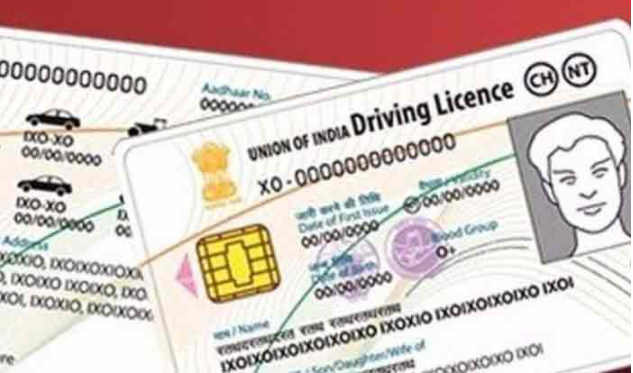 DL News: Delhi Transport Department will soon issue QR code based smart cards for Driving License (DL) and Registration Certificate (RC).
New Delhi: Delhi Transport Department has taken a big decision for the people. The government will soon issue QR code based smart cards for Driving License (DL) and Registration Certificate (RC). This new driving license will have an advanced microchip with features like Quick Response Code and Near Field Communication (NFC).
Your driving license will be changed!
Let us tell you that the name of the owner will be printed in the front of this new registration certificate. At the same time, the microchip and QR code will be embedded on the back of the card. It is worth noting that the Ministry of Road Transport and Highways (MoRTH) had issued a notification in October 2018 for changes in driving license and registration certificate.
The Ministry of Road Transport and Highways around the same time also made documents like driving license or registration certificate in electronic formats on DigiLockers and m-Parivahan legal in place of physical documents and treated at par with original documents. The new smart card based DL and RC will have chip based / QR code based identification system.

New DL?
DL cards had a chip in the past, but it was difficult to read the coded information in the chip. Along with this, both the Delhi Traffic Police and the enforcement wing of the Transport Department did not have the required quantity of chip reader machines. In such a situation, it was difficult to read the chips. Now there will be no such problem with QR based smart card.
QR will have many benefits
The QR based new smart card will help in connecting and integrating all the information related to driving license and vehicle registration with the web based database- Sarathi and Vahan. In addition, QR is being implemented across the country. Let us tell you that due to the ease of getting the QR code reader, the information stored in the card can be read easily. These new cards will be made of polyvinyl chloride or PVC or polycarbonate, due to which they will not deteriorate. The size of the card will be 85.6 mm x 54.02 mm and the thickness will be minimum 0.7 mm.
Know how the new dll will work?
QR code on smart card is also good from security point of view. As soon as the smart card of the driver/owner is seized, the fine and other information related to the fine of the DL holder will be automatically collected on the vehicle database of the department for 10 years. Not only this, the new DLs will also help the government in maintaining the records of disabled drivers, any modifications made in the vehicles, emission norms and declaration of person for organ donation.