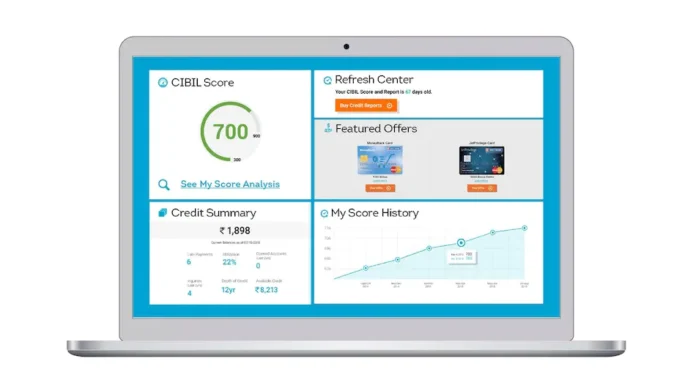 You can easily check your CIBIL score online. This check is free. The full meaning of CIBIL is Credit Information Bureau (India) Limited or Credit Information Bureau (India) Limited. This score is a number that shows how much credit you are able to borrow. It is based on your credit history.
This score is useful when you apply for a home loan or any other similar application. It uses your credit history date from your CIBIL report or credit information report. It also includes the repayment of several types of loans or credits within a time frame. This gives an idea of ​​how punctually and efficiently you have made your past payments. The CIBIL score ranges from 300 to 900 marks. More points means better score. Let us tell you how you can check your CIBIL score online.
A high CIBIL score helps you get the loan approved easily. According to the TransUnion CIBIL website , up to 79 percent of the loans are given to those customers whose CIBIL score is above 750 marks. You can check your CIBIL score through multiple agencies. Some of these give your CIBIL score free of cost while some agencies charge a subscription fee. The ideal way is to check your score from the official websitecibil.com where you are given a free CIBIL score report every year. Here you have been told step by step how you can check it for free.

Check your CIBIL score for free
First you go to cibil.com .
On the homepage, go to the Personal tab and click on Help Center.
Now select Free CIBIL Score and Report.
After that click on Get Your Free CIBIL Score and Report button.
On the next page, you will be asked for some of your personal information like email address, create a password, name, phone number and an ID number etc. This ID number can be your PAN, Passport, Voter ID, Driver's License or Ration Card number.
Once you have filled the above asked information, you have to click on Accept and Continue.
After this you are asked to choose a subscription plan. But here you have to click on the No Thanks button given at the bottom.
After that, whatever device you are running this site through, it is asked to pair with this website. This is because the next time you log in to this site, your login process becomes easier. You can choose any option as per your wish. After that you have to click on Continue.
Now a screen appears in front of you which reads – "You have successfully enrolled!" (You have successfully enrolled). Here a button of Go To Dashboard is given on which you have to click.
On the next screen you are asked for your city, income type and monthly income so that you can be offered customized loads and credits. This is optional, you can click on the cross above to skip the window.
The next page shows your CIBIL score. If you have to check your score more than once in a year, then you are charged for this service. Apart from this, there are many official organizations like CRIF, Experian from which you can check your CIBIL score for free. As mentioned earlier, there are some third party websites and apps that will reveal your CIBIL score. But their safety and reliability cannot be fully trusted, so we have told you the process of the official CIBIL website.