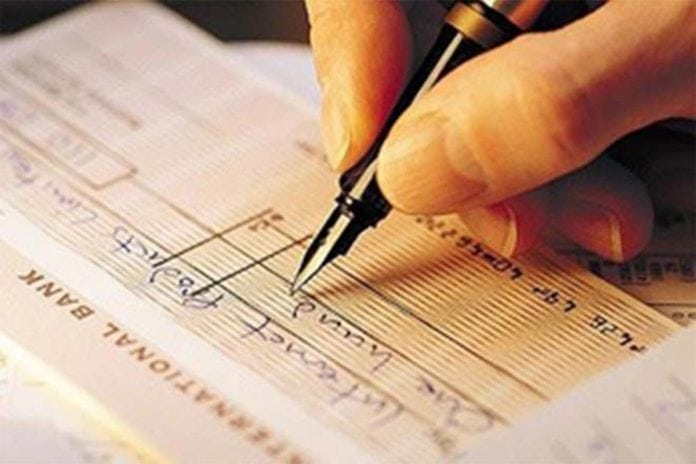 Many big changes are going to happen from September 1, 2021. In this sequence, the system of Cheque clearing in Axis Bank is also changing. Axis Bank has informed its crores of customers about this by SMS.

A lot is changing from September 1, which will have a direct impact on your pocket. If you are an Axis Bank customer then this news is very important for you. Customers using Axis Bank Chequebooks should know that from September 2021, the system of Cheque clearing in Axis Bank is changing. Axis Bank has informed the customers about this through SMS.
Positive pay details will have to be given one working day before the Cheque is cleared from September 1. If you do not do this, your Cheque will be returned. It is worth noting that before this, major banks like State Bank of India, Bank of Baroda, HDFC Bank, ICICI Bank have already implemented it here.
Automated Fraud Detection Tool
It is worth noting that from January 1, 2021, the new Positive Pay System has been implemented for Cheques in the country. Positive Pay System is an automated fraud detection tool. RBI said that the purpose behind the implementation of this rule is to tighten the noose on the misuse of cheques. The bank has sent SMS to the customers for this. In an SMS sent to customers, Axis Bank said, "From September 1, 2021, Cheques of Rs 5 lakh or more will be returned, if you do not provide positive pay details before one working day from the Cheque clearing date."
What is Positive Pay System?
Positive Pay System is to provide protection against fraud in clearing of Cheques under Cheque truncation system. Cheque Truncation System is a process of clearing cheques. This makes the process of collection of Cheques faster. National Payment Corporation of India (NPCI) is providing positive pay facility in Cheque Truncation System (CTS) to banks. This system will be applicable on payment through Cheque of 50 thousand or more amount.
How does Positive Pay System work?

Through this system, Cheque information can be given through SMS, mobile app, internet banking and ATM. These details will be re-verified before making payment of the cheque. If any discrepancy is found in it, the bank will reject that Cheque. Here if there is a case of two banks i.e. the bank whose Cheque has been deducted and the bank in which the Cheque has been inserted, then both will be informed about this.