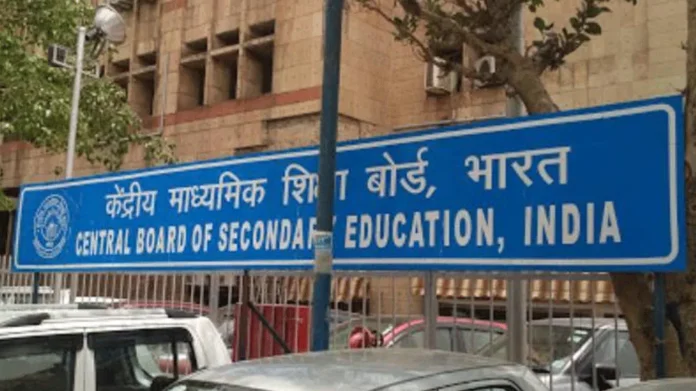 CBSE Borad Exams: In the last few days, some big updates have come out regarding CBSE board exams. The board concluded the Term 1 board exams for class 10 and 12 on 22 December.


Now the students are eagerly waiting for the update on Term 2 board exam and Term 1 result. CBSE has also released some important notices regarding Term 1 and Term 2 board exams.
Students should keep in mind these 5 updates related to CBSE board exam-
When CBSE Term 1 Board Result?
The buzz is that CBSE will declare the Term 1 results for class 10 and 12 in the next few days. However, CBSE has not made any official announcement regarding this. So, students keep a watch on the official website cbse.nic.in for any updates.
Once the Term 1 result is declared, students will be able to check it on the official website of the board.
No Pattern Change for Term 2 Board Exam
Recently, CBSE has issued a notice warning students and parents about misleading news. It has been said in the notice that no change has been made in the pattern of CBSE Term 2 Board Examination 2022. CBSE has not announced any further changes in the exam pattern after circular number 51 dated July 5, 2021.

CBSE term 2 sample papers soon
Like the Term 1 board exam, CBSE will soon release the sample paper for class 10 and 12 students to prepare for the Term 2 board exams. The sample papers will be released on the board's academic website cbseacademic.nic.in. Along with the sample paper, the board will also release the marking scheme for the same, so that students can check how much they have scored and how well they have to prepare.
How will the students get the Term 1 result?
For Term 1 exam, CBSE will scrutinize the OMR sheet and share the marks with class 10 and 12 students. CBSE Board Exam 2022 Term 1 results will be declared in the form of marks in each subject only.
No student will be declared 'Failed' in CBSE Term 1 result
According to the recent notice issued by CBSE, no student will be placed in pass, compartment and required repeat categories after the first term examination. This is the first time that the CBSE board is conducting the term wise examination for 2022.