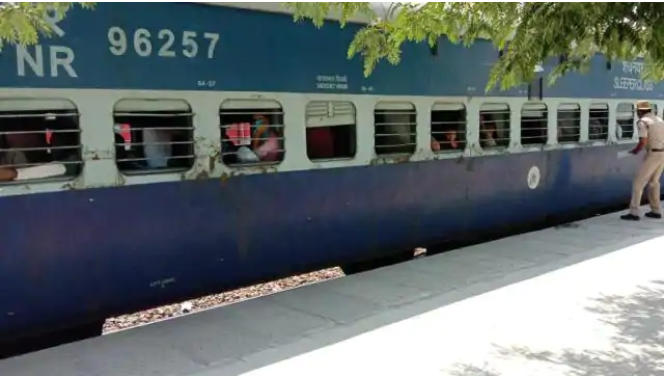 New Delhi: SC Penalty on Railway: Railways will have to pay Rs 30,000 to the passenger for its lateness. The Supreme Court has given a very interesting verdict in a case of 2016 five years ago today, which is also a lesson for the Railways.
Know what is the whole matter?
Before going on what the Supreme Court said in its decision, let us know what is this whole story. This case is related to a person named Sanjay Shukla. Who was traveling with his family on 11 June 2016 by Ajmer-Jammu Express. The train was to reach Jammu at 8:10 am but it reached at 12. That means four full hours late. Due to this the flight of Sanjay Shukla's family was missed. He was to go from Jammu to Srinagar by a flight at 12 noon. In compulsion, he rented a tax with his entire family and reached Srinagar from Jammu. For this he had to pay Rs 15,000. At the same time, he also had to spend Rs 10,000 for living arrangements. Sanjay Shukla reached the consumer forum of Alwar district with the matter. The forum ordered the North Western Railway to pay a compensation of Rs 30,000 to Shukla.
SC upholds Forum's decision
The railways took it to the National Forum as well, but there too the railways did not get relief. Then the Railways took it to the Supreme Court. The Supreme Court also accepted the decision of the District, State and National Forums and ordered the Railways to compensate the fine for the passenger. However, before the bench in the Supreme Court, ASG Aishwarya Bhati, citing the railway rules, argued that it is a rule that the responsibility of delay is not on the railways, but the bench did not uphold his argument and ordered the railways to pay the fine. heard it.
Supreme Court's harsh remarks
The Supreme Court said that the Railways cannot escape the responsibility of delaying trains. Railways should be ready to pay compensation if any passenger is harmed due to delay in trains. If public transportation has to compete with the private sector, then it has to improve its system and working style.
Even before the Supreme Court has lashed out


Earlier, due to the delay of 5 hours of Prayagraj Express, two passengers had missed the flight, they had to catch a flight from Delhi to Kochi. These passengers complained against the railways in the consumer forum and the forum imposed a fine on the railways. The Railways also took this matter to the Supreme Court. Last month, the Supreme Court had also lashed out at the Railways by giving a verdict in favor of the aggrieved passengers. The court had ordered the railways to pay a compensation of Rs 40,000 to these passengers.