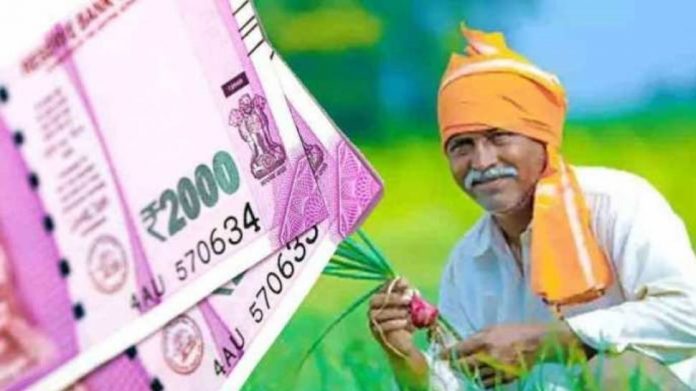 PM Kisan 10th Installment: Before the elections of many states to be held next year, the central government can give big gifts to the farmers. According to media reports, farmers can get Rs 4000 instead of Rs 2000 in the installment coming under PM Kisan Samman Nidhi. 
PM Kisan Samman Nidhi 2021: The Modi government at the Center can give a big gift to the farmers before the assembly elections to be held in the year 2022 in many states including UP-Punjab. Speculations are being made that in the coming installment of PM Kisan till December 15, instead of Rs 2000, Rs 4000 should come. However, no decision has been taken by the government on this yet.
Installment money can come double
According to media reports, the central government can give 12000 rupees to the farmers in three equal installments instead of 6000 annually. Apart from this, common farmers also expect that before 2024 or in December 2021 itself, the government can increase the amount of PM Kisan. This matter is being discussed among the farmers for the last three months. This discussion gained strength when Bihar Agriculture Minister Amarendra Pratap Singh met Union Agriculture Minister Narendra Singh Tomar and Finance Minister Nirmala Sitharaman in Delhi. In media reports, there were reports about the minister's statement that the amount of PM Kisan Samman Nidhi is going to double and the government has made full preparations for it.
Installment will come by 15th
Let us inform that till now the Modi government at the Center has transferred Rs 1.58 lakh crore to 11.37 crore farmers in India. The central government is planning to release the 10th installment of the Pradhan Mantri Kisan Samman Nidhi Yojana (PM KISAN scheme) by 15 December 2021. It is worth noting that the government had transferred money to the farmers on 25 December 2020 last year.
Check your installment status like this
First of all go to the website pmkisan.gov.in.
Then click on the option of 'Farmers Corner' in the farmer website.
Here you click on the Beneficiary Status.
In this, farmers fill the information related to their area, the name of the state, district, sub-district, block and village in this section.
After this, after clicking on the option of 'Get Report', the complete list will come in front of you.
After this, you can see the status of your installment in this list.