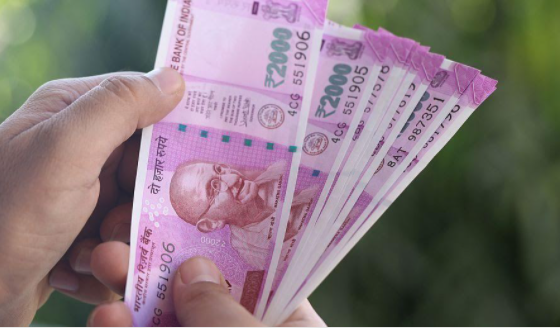 Fact Check: You can become a millionaire by paying just Rs 12500. If such messages come on your mobile then get alerted immediately. Fraudsters are doing fraud in the name of government organizations to cheat the people. PIB has tweeted cautioning not to fall prey to such approval letters or schemes.

Let us tell you that PIB is the premier agency for informing newspapers and electronic media about the policies, program initiatives and achievements of the Government of India. PIB has tweeted something like this, warning people about this claim…
Pay Rs 12,500 and get Rs 4 crores 62 lakhs in return‼️

Well, some things are just too good to be true.

Fraudsters impersonate Government organisations to dupe people of money.

Do not fall for such #FAKE approval letters or schemes in the name of @RBI #PIBFactCheck pic.twitter.com/0K5VJQISPK

— PIB Fact Check (@PIBFactCheck) September 6, 2021
Complain about any such misleading news here
To know whether any news related to the government is true or fake, the help of PIB Fact Check can be taken. Anyone can send a screenshot, tweet, Facebook post or URL of suspicious news to PIB Fact Check on WhatsApp number 918799711259 or mail to pibfactcheck@gmail.com.
At the same time, RBI on Monday warned people in view of the fraud being done in the name of updating KYC (Know Your Customer). The Reserve Bank of India (RBI) on Monday cautioned people in view of frauds being committed in the name of updating KYC (Know Your Customer). The central bank has advised people not to share important information such as their account details or passwords with unknown persons or agencies.
RBI said in a statement that it has received complaints/reports regarding fraud with customers in the name of updating KYC. According to the statement, "Such frauds generally involve calls, SMS, e-mails etc. received from customers regarding KYC updation and personal information, account/log-in details, card information, PIN, OTP etc. are demanded.
In this, it is asked to download unauthorized applications through a link sent for KYC updation. Once the customer calls/messages/shares information through unauthorized applications, the fraudsters get access to the accounts of the person concerned, the statement said.
"People are cautioned not to share account log-in details, personal information, copies of KYC documents, card details, PIN, password, OTP, etc., with unknown persons or agencies," RBI said. This information should also not be given through unauthorized website or application (app). If customers get any such message, they should contact their bank immediately.

RBI said that regulated entities are required to update KYC at regular intervals. The process has been simplified to a great extent. Regulated entities have been advised that no restriction will be imposed on accounts in respect of which KYC is required to be updated at regular intervals till December 1, 2021, in the name of KYC only.