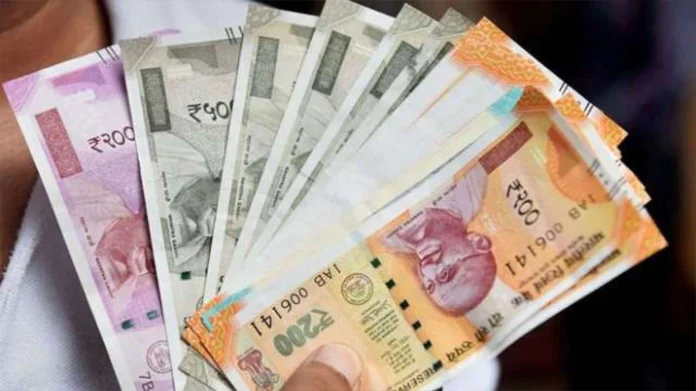 Bank Rules Change: Well-known banks of the country have increased the charge on many services including IMPS transactions, check clearance and debit account transactions from February 1. This will directly affect your pocket. Let us tell you about it.
New Delhi: There are many banks in the country. Some of these are government and some are private. These banks change their banking rules according to the need and time. Which affects the customers. Similarly, State Bank of India (SBI), Punjab National Bank (PNB), Bank of Baroda (BOB) and ICICI Bank have announced changes in their banking system from February 1, 2022, this month. Let's tell about it..
Let us tell you that the banking rules are regarding check payment, money transaction. Charges are also applicable on various services etc. These rules have come into force in SBI, PNB and BOB from February 1, while in ICICI Bank these rules will be applicable from February 10.
SBI IMPS new rules
SBI has increased the limit for free IMPS online transactions from Rs 2 lakh to Rs 5 lakh for customers to switch to digital banking. The bank announced that from February 1, customers can transact up to Rs 5 lakh instead of the earlier limit of Rs 2 lakh. SBI said in a statement that it will not charge any service charges on Immediate Payment Service (IMPS) transactions up to Rs 5 lakh made through Internet Banking / Mobile Banking including YONO.
But if someone wants to send money through IMPS by visiting a bank branch, then from February 1, 2022, there will be zero charge on the transaction up to Rs 1000. Whereas Rs.2+GST on more than 1000 and up to Rs.10,000, Rs.4+GST on more than 10000 and up to 1 lakh, Rs.12+GST on above 1 lakh and up to 2 lakh, Above 2 lakh and up to 5 lakh 20 Rs + GST ​​will have to be paid.

Punjab National Bank increased strictness
The changed rules of Punjab National Bank (PNB) will directly affect your pocket. Actually, now if the installment or investment fails due to lack of money in your account, then you will have to pay a penalty of Rs 250. Till now this penalty was Rs 100. That is, from today you will have to pay more for this.
BoB changed the check clearance rule
If you are a customer of Bank of Baroda, then there are going to be changes in the rules related to check clearance rule for you from 1st February. Let us tell you that from February 1, confirmation will be mandatory for check payment. The bank has given this information. (BOB New Rule) According to the bank, if there is no confirmation, then the check will be returned. The bank says that, 'We suggest that you take advantage of the service of positive pay system for CTS clearing.
ICICI Bank hikes credit card fees
ICICI Bank is going to increase its charges on all ICICI Bank credit cards. The bank will charge 2.50 per cent transaction fee to customers from February 10. If the check or auto-debit is returned, in that case the bank will charge 2 percent on the total amount. Apart from this, Rs 50 plus GST will be debited (charged) from the savings account of the customer.