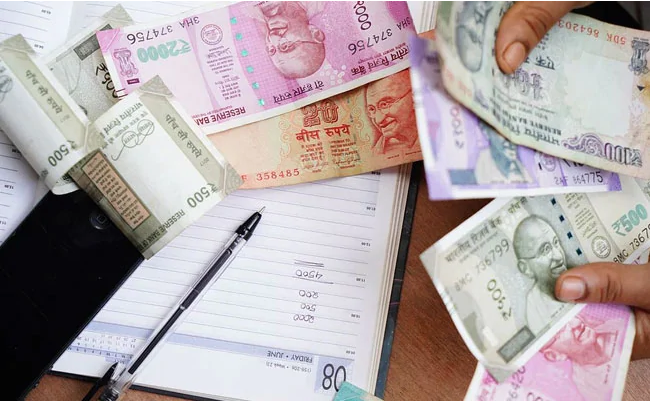 Indian Bank has increased the interest rate for its FD customers. The bank has revised the rates for one-year FDs with deposits of less than Rs 2 crore. Explain that senior citizens will get an additional 0.50 percent interest.
New Delhi. With the increase in the repo rate by the Reserve Bank of India, where the loan is becoming expensive on the one hand. On the other hand, people are benefiting from increasing interest rates on FD (Fixed Deposit). The name of Indian Bank has also been included in this episode. The bank has increased the interest rate on fixed deposits of less than Rs 2 crore. According to the bank's website, the new rates have come into effect from 4 August 2022.
It is worth noting that Indian Bank has made this increase only for FDs with maturity period of one year. The bank currently offers FDs of 7 days to 5 years. Now common customers of Indian Bank will get 2.80 percent to 5.60 percent and senior citizens will get interest ranging from 3.30 percent to 6.10 percent. In addition, the bank will pay an additional interest of 0.50 percent per annum on fixed deposits, short term deposits and money multipliers for an amount exceeding Rs 10 crore. According to Indian Bank, the current interest rate will be applicable on NRE term deposits, tax saver schemes and capital gains schemes as well.

See the bank's interest rates
Indian Bank will now give an interest of 2.80 percent on FDs of 7 to 29 days and 3 percent on FDs of 30 days to 45 days. The bank will give an interest of 3.25 percent on FDs of 45 to 90 days and 3.50 percent on FDs of 91 to 120 days. For FDs of 121 to 180 days, 3.75 percent and for FDs of 181 days to 9 months, customers will get an interest of 4 percent. Indian Bank has decided to pay 4.40 percent interest on FDs ranging from 9 months to less than 1 year and 5.30 percent on FDs from 1 year to 5 years. Customers will get 5.40 percent interest on FDs from 1 to 2 years, 5.50 percent on FDs of 2 to 3 years and 5.60 percent on FDs of 3 to 5 years. Let us tell you that an additional 0.50 percent interest will be added for senior citizens in all the above interest rates.
Repo rate hiked by 50 basis points
The Reserve Bank of India on Friday increased the repo rate by 50 basis points or 0.50 percent to control inflation. Now the repo rate has increased to 5.40 percent. After the increase of RBI in key interest rates, all government and private banks can further increase interest rates on personal loans, home loans, auto loans, retail loans as well as FDs. Repo rate is the minimum rate at which the Reserve Bank lends to other banks.