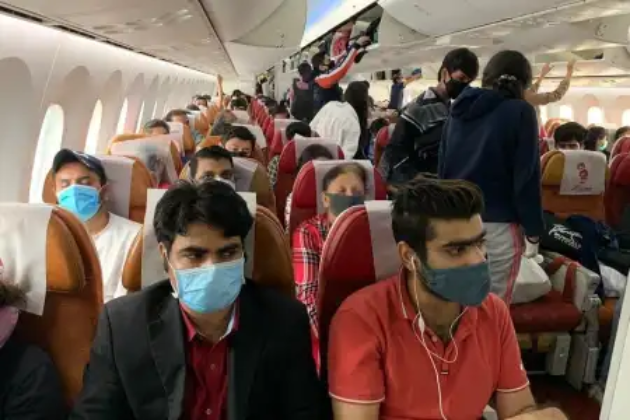 Air India: Air India, a company owned by Tata Group, has changed the rules of drinking alcohol in flight. Air India has taken this decision after the recent urine incidents.
Air India: In New York-Delhi, the case of a passenger urinating on a woman's blanket became so intense that finally Air India had to change its liquor policy. On Tuesday, Air India, a company owned by Tata Group, has changed the rules of drinking alcohol in flight. The airline has revised its in-flight alcohol service policy amid a rise in incidents related to unruly behavior of passengers. According to the amendment in the policy, the crew members have to serve liquor to the passengers with great tact. Apart from this, alcohol should be served in flights (Air India Flights) in a safe manner.
Change in liquor policy
After changing the policy from Air India, now the guests should not be allowed to drink alcohol until served by the cabin crew. Apart from this, crewmembers should keep a close watch on the guests or passengers who are consuming their alcohol.
Let us tell you that recently, in different flights of Air India, there were incidents of misbehavior with other passengers from the side of the passenger, in which a drunken passenger urinated on the woman's blanket. Air India has changed its liquor policy after two back-to-back penalties were imposed on the airline due to these incidents.

Crewmembers refuse to give alcohol again
It has also been said in the revised policy that if needed, it will be forbidden to give liquor to the passengers again. An Air India spokesperson said that the airline has reviewed the existing policy on offering alcohol in flight based on the guidelines of the American National Restaurant Association and the practices adopted by other airlines.
What was the whole matter?
Please tell that in 2 different international flights of Air India, a passenger misbehaved with another passenger. The first incident is of 26 November. An inebriated male passenger urinated on a female co-passenger on a flight from New York to Delhi. However, later the accused Shankar Mishra was caught from Bangalore.
After this, on December 6, a man urinated on a woman in the same Air India flight. In Air India flight number 142, a drunken passenger urinated on the blanket of a female passenger. After these incidents, Air India took strict action on this and decided to change the rules of liquor policy in flight.