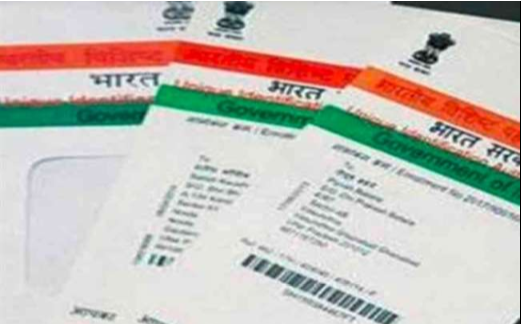 Aadhaar Card Update: Many government and private sectors require a 14-digit Aadhaar card or a unique identification number issued by UIDAI. Aadhaar contains the biometric credentials of the individual such as fingerprints, iris, which make it a kind of document. At the same time, it also contains the necessary information for the identity card such as name, date of birth, gender and address.


Along with the many features of Aadhaar, one feature is that its hard copy is not required all the time. Even if it is lost, you can get e-Aadhaar by entering your details on the UIDAI website.
What is e-Aadhaar?
As the name suggests, e-Aadhaar is the electronic form of Aadhar card. E-Aadhaar is valid in the same way as hard copy of Aadhar card. Since it is used digitally through the Internet, it is called e-Aadhaar. It can also be called a password protected electronic copy. For this, users can visit the official website of UIDAI at uidai.gov.in or eaadhaar.uidai.gov.in.
How to download e-Aadhaar?
You can get the 28 digit enrollment number from the UIDAI webpage containing your full name and pin code. Or you can also get your personal details with 14 digit Aadhaar number. In both the cases, OTP will be sent to your registered mobile number for verification. At the same time, TOTP (time-based one-time password) can also be generated for downloading e-Aadhaar on the website of mAadhaar app.
Steps to Download E-Aadhaar
Visit the official website of
UIDAI -Select 'Download Aadhaar' option in the 'My Aadhaar' section of the homepage.
Select 'Aadhaar Number', 'Enrolment Number' or 'Virtual ID' to download e-Aadhaar
Now enter the information of your choice.
Double check the captcha code before sending the OTP to the registered mobile number.
Enter OTP to complete the transaction.
Now password protected e-Aadhaar will be downloaded on your device.
According to UIDAI, the e-Aadhaar password will be the first four letters of your name (capital letter) and your year of birth.