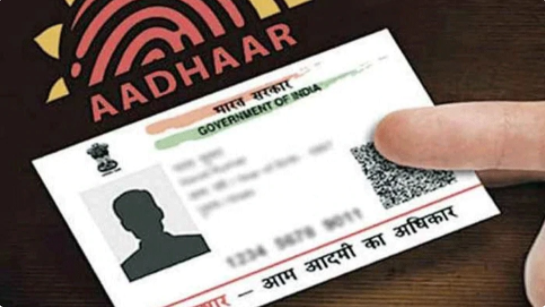 Aadhaar Card Latest News In today's time, Aadhaar Card is included in the most important documents. Without it most of your work would not be possible. Everywhere Aadhar Card is demanded from you. In such a situation, if your Aadhar card is damaged or lost or there is any mistake in it, then you may have to face many problems. Many times it happens when the name or date of birth is written wrong in the Aadhar card, what to do?


UIDAI says that you can also change your name and date of birth entered in Aadhaar through mobile phone online.
It was told by tweeting from UIDAI that first of all you have to login on https://ssup.uidai.gov.in/ssup.
After this click on proceed to update aadhaar link under Name, Date of Birth, Gender, Address and Language Online.
After this enter your 12 digit Aadhaar number and fill the captcha code. Then an OTP will come on the registered number.
After entering the OTP, as soon as you click, you will see a link to Update Demographics Data.
On clicking this, a window will open in front of you in which the option to change name, address, date of birth, gender will be seen.


Click on the option which you want to make changes and then click on proceed button
According to the UIDAI website, you can change the name only twice in your life, while gender and date of birth can be changed only once.
After this, whatever service you want to take, you select it and according to it, the necessary documents which are asked from you, scan and upload them.
For this, you will also have to pay a small service fee, which you can pay through Internet Banking. You will not be able to make changes in it without providing valid documents. As soon as all the information is filled and you will submit it, after a few days these changes will be visible in your Aadhaar.