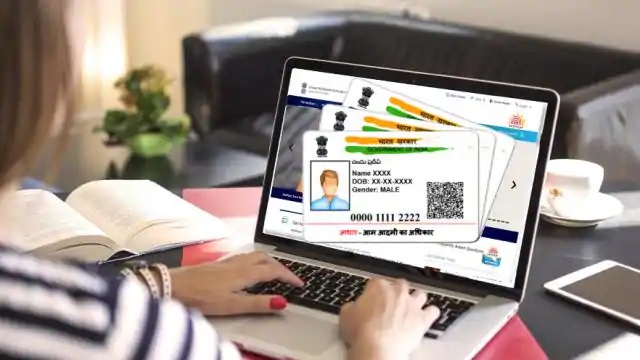 Aadhaar Card Update: Any person can download Aadhaar card without mobile number. Meaning it is not mandatory to have a registered mobile number to download Aadhar card.

Aadhaar Card Update: Aadhar card is the most important document in today's date, without which many of your work can get stuck. Aadhar card is required everywhere from opening a bank account to getting a passport. Therefore, you should be aware of every little thing related to Aadhaar.
Big update regarding Aadhaar card
Many times Aadhar card is lost or suddenly you need it but you do not get it. In such a situation, Aadhar card can be downloaded online immediately. But the problem arises when your Aadhar card is not linked. Then you think that the aadhar card will not be downloaded. But there is no need to panic. Unique Identity Authority of India (UIDAI) has given a special facility for the users, in which it is very easy to download Aadhar card without mobile number.
How to order Aadhar card
According to the information given by UIDAI, any person can download Aadhar card without mobile number. Meaning it is not mandatory to have a registered mobile number to download Aadhar card. So let's know how you can easily download Aadhaar without registered phone number.
Download Aadhaar without mobile number
1. First of all you have to go to the official website of UIDAI https://uidai.gov.in/
2. Click on 'MY AADHAAR' option from the home page
3. Then click on 'Order Aadhaar PVC Card' option
4 Then enter your 12 digit Aadhaar number or your 16 digit Virtual Identification Number (VID)
5. Once you complete that process, you will have to enter the security code
6. Download Card without Mobile Number To do this you have to click on 'My Mobile number is not registered' option
7. Then enter your alternative number or non-registered mobile number
8. After entering mobile number you have to click on 'Send OTP'
9. Then After entering the OTP, click on the submit button
10. Now you have to select the payment option and now you have to submit your digital signature to download the PDF.
When all this is done, you will finally get a Service Request Number (SRN) via SMS. Through this you can know the status of your Aadhaar.
Apply for PVC Card
Let us tell you that UIDAI has started Aadhaar PVC card keeping in mind the safety of everyone's card. Due to this, any user can order a new PVC Card from the UIDAI website. Actually UIDAI had shared information that it will be very easy to carry the new PVC card.