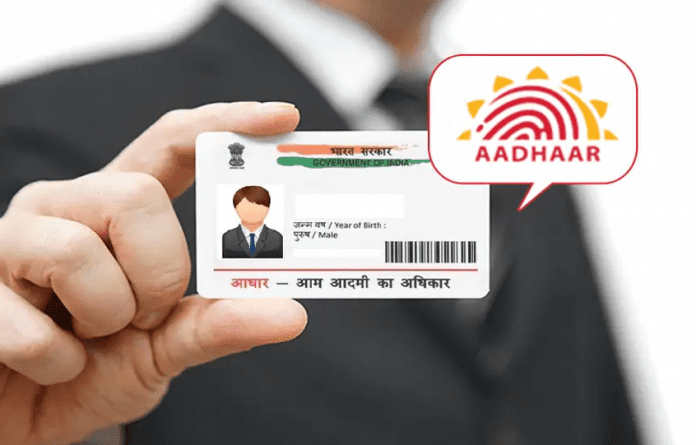 New Delhi: Unique Identification Authority of India (UIDAI) Chief Executive Officer (CEO) Saurabh Garg on Tuesday told the future plan regarding Aadhaar. He said that the authority is ready to look into solutions that enable 'partial verification'.


Addressing the 'India Digital Summit-2022′, Garg said that UIDAI is also keen to know the opinion of the industry about such solutions.
"We are ready to look into partial verification as well. It is possible that some people just want to verify the age and they do not intend to get more information than this.' This conference is organized by the Internet and Mobile Association of India.
Organization moving towards Aadhaar 2.0
The Aadhaar card issuing body is moving towards the updated version of Aadhaar 'Aadhaar 2.0' and is also looking at the possibilities of using blockchain and quantum computing. The UIDAI chief said, "Only knowing the views of the industry on these issues will be able to know what kind of demand is there and whether we are able to provide facilities accordingly."
He said that verification may also be required to confirm that a person is a resident of a particular area. He said that the authority has not yet developed solutions to provide such services, but is ready to look into it.


More than five crore verifications being done daily
Garg said that more than five crore verifications are being done through Aadhaar number on a daily basis and every month more than 40 crore banking transactions are being done through Aadhaar-enabled payment system.
Referring to 'Aadhaar 2.0', he said that with this automatic biometric matching will be done faster and it will also be more secure. He added that the authority is also looking to make the most of blockchain and quantum computing technologies.
"We are looking at what blockchain can help and whether it can be used to provide decentralized solutions," Garg said. It is in the womb of the future but our eyes are on it. Whereas about quantum computing, we have to see what security solutions can be brought related to it?