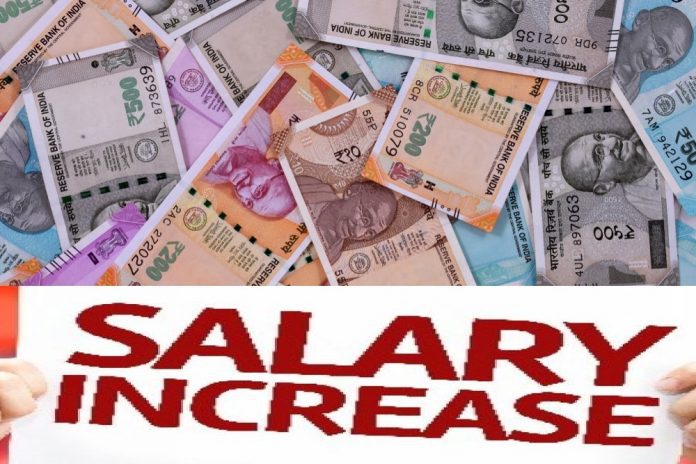 In the coming new year, 7th Pay Commission employees can get good news. If reports are to be believed, the Dearness Allowance (DA) will increase once again in January 2022, which will increase the salary of the employees. However, it is not yet decided how much dearness allowance will increase in January 2022. But, according to the All India Consumer Price Index (AICPI) data, the DA is expected to increase by 3 per cent.
There will be promotion in some departments by the end of December 2021. Also, the fitment factor is also being discussed before the budget 2022. If this happens then the minimum basic salary will also increase.
2. AICPI will decide the DA data
According to experts, the dearness allowance may also increase by 3% in January 2022. That is, with an increase of 3%, the total DA can increase from 31 per cent to 34 per cent. According to the data of AICPI, at present, the figures are till September 2021. Accordingly, dearness allowance is 32.81 percent. According to the data till June 2021, the dearness allowance for July 2021 has been increased by 31 percent. That is, according to the further data, dearness allowance will be calculated and there can be a good increase in it.
3. AICPI statistics
According to the data of AICPI, the dearness allowance as of September 2021 is 33 percent. That is, it has increased by 2 percent. However, the figures for October, November and December are yet to come. It is expected to increase further by 1 per cent.
4. DA Calculation
If the CPI (IW) figure remains at 125 by December 2021, the dearness allowance is set to rise by 3 per cent. That is, the total DA will increase by 3% to 34%. It will be paid from January 2022 and there will be an increase in the salary of central employees. Due to which the salary can increase up to 80 thousand.
5. Increase in HRA as well
According to reports, the central government may also increase the House Rent Allowance (HRA) of central government employees in early January 2022.
Many central government employees have been demanding for a long time to increase the minimum wage from Rs 18,000 to Rs 26,000, as well as increase the fitment factor from 2.57 times to 3.68 times, which means a hike of around Rs 8,000. Will be Various media reports said that the Union Cabinet is expected to get the nod before the budget.
In June 2017, the cabinet had approved around 34 revisions recommended by the 7th Pay Commission, which meant that the new pay scale of the salary increased from Rs 7,000 per month to Rs 18,000. The pay scale at the highest level of secretary increased from Rs 90,000 to Rs 2.5 lakh, while the starting salary for Class 1 officers was Rs 56,000.