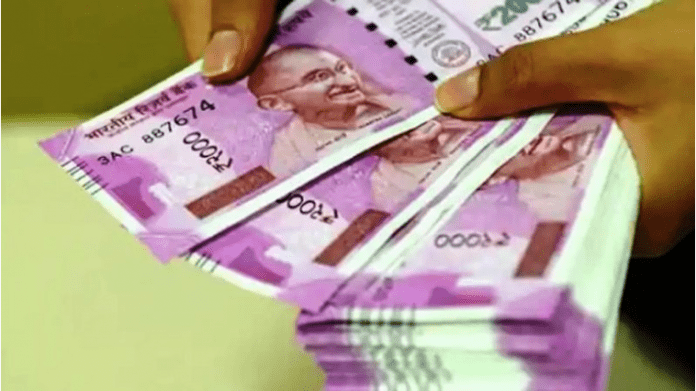 7th Pay Commission : On Diwali, central employees can get good news again. There is a possibility of increase in Dearness Allowance (DA) for employees and Dearness Relief (DR) for pensioners. This is likely to benefit more than 1 crore central employees and pensioners.
The DA of employees may increase from 28 per cent to 31 per cent before Diwali. Let us inform that the Central Government has recently increased the DA from 17 percent to 28 percent. Due to Corona Pandemic, the government had frozen DA last year till June 2021.
31% can be DA
The Dearness Allowance (DA) for July 2021 has not been decided yet, but the AICPI data for January to May 2021 shows that it may increase by up to 3 per cent. In this way, after increasing by 3 percent, dearness allowance will reach 31 percent. According to media reports, the central government may announce to increase DA around Dussehra or Diwali.


The total dearness allowance has increased by 11 per cent as compared to last year. The government has reduced it to 28 per cent from July 2021. Now if it increases by 3 percent in June 2021, then it will reach 31 percent with dearness allowance (17+4+3+4+3). That is, if the basic salary of an employee is Rs 50,000, then he will get DA of Rs 15,500.
Calculation on 31% DA
If the basic salary of the employee is Rs 56900, then under the new dearness allowance i.e. 31 percent, the allowance will be Rs 17639, while the rate of 28 percent will be Rs 15932 / month i.e. the total dearness will increase by Rs 1707. That is, the total increase in salary will be Rs 20484 annually.
Know what is DA
Dearness Allowance is a fixed part of the basic salary of the employee. To reduce the effect of inflation in the country, the government gives dearness allowance to its employees. It is extended from time to time. Pensioners get this benefit in the form of Dearness Relief (DR).