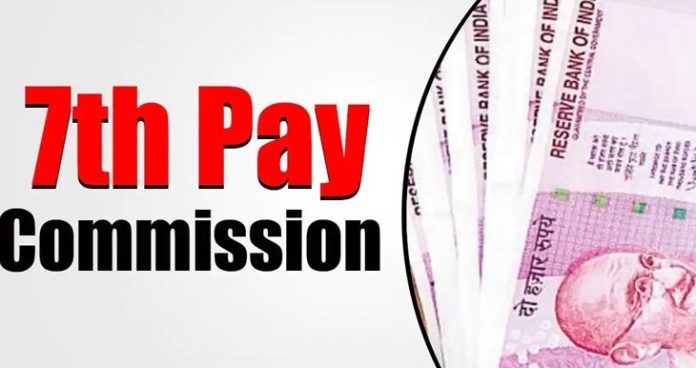 Central employees (7th Pay Commission Central Government employees) can get many gifts before Raksha Bandhan 2022 and before 15th August.
Under this, the dearness allowance of employees can be increased by 5 percent to 6 percent (increased by 5% to 6%) and the house rent allowance can also be increased by 3 percent. DA arrears of 18 months that have been stuck for a long time can also be paid. About 1 crore employees-pensioners will get the benefit of this in salary and pension.
Actually, dearness allowance of central employees increases twice a year. Currently 34% DA is gaining and now it is to be increased again in July, which will depend on the AICPI index data of July. As per the recent AICPI Index data for May, All India CPI-IW stood at 129.0 with a growth of 1.3 points, so dearness allowance is expected to increase by around 5-6% in July. Although the figures for June are yet to come, which will be released on July 30, after which the picture will be clear as to what percentage will increase in the DA of the last central employees.
According to media reports, if Central Employees DA is increased from 34 percent to 39 percent, then 18,000 salaried employees will get dearness allowance of Rs 7,020. If it is 40%, then the salary of the employees will increase by up to Rs 41000.
If the minimum basic pay is Rs 18,000, then the total increase in annual dearness allowance at the rate of 40% will be Rs 12960 i.e. Rs 1080 per annum.
If this maximum basic salary is seen at Rs 56900, then there will be a total increase of Rs 40968 in the annual DA. Similarly, if the AICPI index crosses 132 in June, there will be a huge hike in dearness allowance and a jump of over 2.5 lakhs.
Will there be relief on 18 month DA Arrear?
18 Month DA ARREARS latest news: Central employees can get relief on the outstanding DA (18 Months DA Arrears) of 18 months before Raksha Bandhan. According to media reports, the Modi government at the Center may soon consider the outstanding DA arrears of employees from January 2020 to June 2021. In this regard, a meeting of the Joint Consultative Mechanism (JCM) with the officials of the Ministry of Finance, Department of Personnel and Training and Department of Expenditure is likely to be held soon. However, there has been no official confirmation from the government.

37000 to 2.18 lakh dues
According to media reports, the Modi government is considering a one-time payment of 1.50 lakh. If the arrears are paid, 47 lakh 68 thousand employees and 68 lakh 62 thousand pensioners will get the benefit.
Under this, Level 13 employees will get Rs 1,44,200 to Rs 2,18,200 as DA arrears. Level-13 7th CPC Basic Pay Scale Rs. 1,23,100 to 2,15,900. The outstanding DA of Level 14 employees can be given from Rs 1,44,200 to Rs 2,18,200. The basic salary of the employee is Rs 56 thousand. He will get arrears of 3 months (13,656 + 10,242 + 13,656) = Rs 37,554.
House rent may increase by 3 percent
The gift of house rent allowance can be given to the central employees of 7th pay commission. 1 percent can be increased. However, this will happen when the DA rises from 34 per cent to 50 per cent, resulting in an increase of annual HRA by Rs 20,484. These rates vary by region and city.
Bumper hike in salary
At present HRA is being given at the rate of 27 percent, 18 percent and 9 percent according to the category of the city, at present the minimum HRA for all the three categories is Rs 5400, 3600 and Rs 1800. After this it will be increased from 27 percent to 30 percent.
According to the 7th Pay Matrix, the maximum basic salary of the employees is Rs 56,900, then there will be a profit of 20000 in the salary if the HRA is 27 percent. For example, house rent allowance is Rs 56900 x 27/100 = Rs 15363 per month, so having 30% HRA will be Rs 56,900 x 30/100 = Rs 17,070 per month i.e. total difference: Rs 1707 per month. The annual HRA will increase by Rs 20,484.

- Advertisement -
DISCLAIMER

We have taken all measures to ensure that the information provided in this article and on our social media platform is credible, verified and sourced from other Big media Houses. For any feedback or complaint, reach out to us at businessleaguein@gmail.com