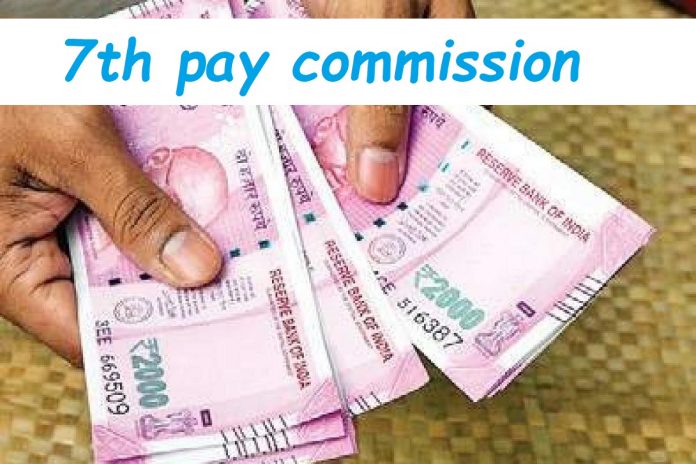 The Modi government at the center has given another big gift to the central employees (Central Government Employess) under the 7th Pay Commission after 28 percent dearness allowance and relief (DA / DR Hike). According to the Finance Ministry, the limit for calculation of payment of ad-hoc bonus will be Rs 7000 per month as amended from April 1, 2014.
According to media reports, for the year 2020-21, the Modi government has approved the grant of non-productivity linked bonus (ad-hoc bonus) equal to 30 days' emoluments. Under this, all non-gazetted employees of Group 'C' and 'B' who are not covered under Productivity Linked Bonus Scheme will be covered. Apart from this, eligible employees of Central Paramilitary Forces and Armed Forces will also benefit.
According to media reports, as per the orders of the Department of Expenditure (DOE), Ministry of Finance, the employees who were in service as on 31st March 2021 and have been in service for at least 6 months during the year 2020-21 will be paid ad-hoc bonus. The quantum of ad hoc bonus will be calculated on the basis of average emoluments and calculation ceiling, whichever is lower. For example, 7000, ad hoc bonus for 30 days is 7000 × 30 / 30.4 = 6907.89 (total Rs. Will happen.
According to media reports, casual workers, who have worked for at least 240 days for each year for 3 years or more in offices after 6 days week, will be eligible for this non-PLB payment. The amount of ad-hoc bonus payable will be (Rs 1200×30/30.4 = Rs 1184.21 (Rs 1184 in round figure). In cases where the actual emoluments fall below Rs 1200 per month, the amount will be calculated on the basis of actual monthly emoluments. Will go