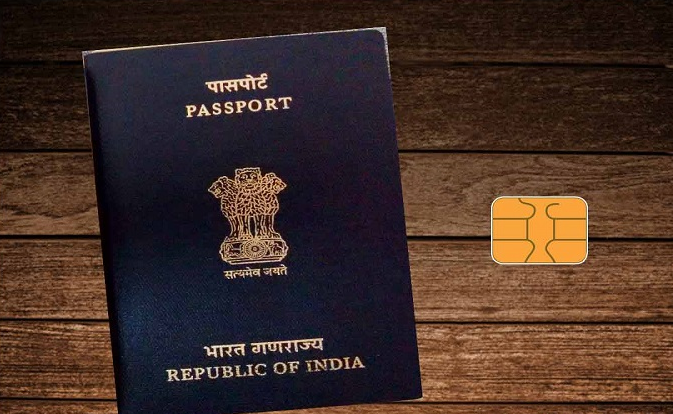 Now, chip E-passport will be a rein on fake passports, these features will be special
The Government of India is increasingly working on E-Passport which will speed up the entire process of passport verification by 10 times. It will be fully touchless and equipped with many great features.
Iit Kanpur, working in the same link, is making a 60 KB silicon chip for e-passport. This chip can store a database of up to 30 trips. In addition, the chip database will also see features like biometric. The government claims that its practice will curb incidents like passport fraud.




In fact, the entire e-passport construction will be done under the supervision of the Ministry of External Affairs. An agreement has been signed between the National Informatics Centre and IIT Kanpur. The two institutions are working together to manufacture the silicon chip of electronic passports. The printing and assembly of passports will be done at the Indian Security Press, Nashik, i.e., fully equipped with indigenous technology, this secure electronic passport.
Also Read: Now it will be costly to talk on mobile, when driving, it will take a fine of up to 10,000.




Let's say that the Indian government had moved towards electronic passports in 2017. Keeping in view the growing cyber-fraud, passport fraud and karona infection, the work on the scheme has been intensified and efforts are on to bring touchless facility. Before India, such passports are prevalent in countries like Hong Kong and Singapore, which are also safe and successful.
What is e-passport?
It will be a passport equipped with advanced security features that will be digitally signed by the applicant. It has a 60kb chip that will store the applicant's full data such as photo, e-signature, eyes and fingerprint. If a person tries to damage the chip, his passport will be wasted. Further, the information stored in the chip cannot be read without a physical passport.




What is USP?
The e-Passport will be manufactured from indigenous Indian technology. In which the front and rear covers will be thick. The back cover of the physical passport will have a silicon chip smaller than the baggage stamp. It will take only a few seconds to read this chip. In addition, e-Passport will include 30 foreign trips and all barcodes of visas. Touchless immigration will be possible through this passport to provide more protection during the transition period.