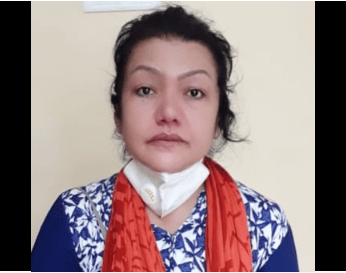 Maharajganj , JNN . An Uzbekistan woman illegally entering India via Nepal was arrested on the Sonouli border. Even after the validity of the pass expired, she was considering herself a Kashmiri Pandit and wanted to go to Delhi.
An Uzbekistan woman entered India through Sonauli Border via Nepal. On suspicion, the officer was stopped by the immigration officer Raghavendra Singh. He describes himself as the Kospmari Pandit who presented evidence. The woman was identified as Nargis Otkorma daughter Kirgin, resident of Tharagana, Uzbekistan.




Also Read: MP Pragya Thakur again gave a controversial statement, no person born from the womb of a foreign woman can be a nationalist




Investigation revealed that in 2008, a woman from Uzbekistan had reached Delhi. The immigration officer said that the woman married Sarabjit Kumar, a resident of Jalandhar, Punjab. He also has a five-year-old son. The woman went to Nepal before the lockdown as an Indian citizen. His pass has become invalid in the year 2019. Even after this, he declared himself as a Kashmiri Pandit and entered India. Police have registered a case against the immigration officer under the firing and 14 Foreign Substances Act. SO Sonouli Ashutosh Singh said that the Uzbek woman has been sent to jail.