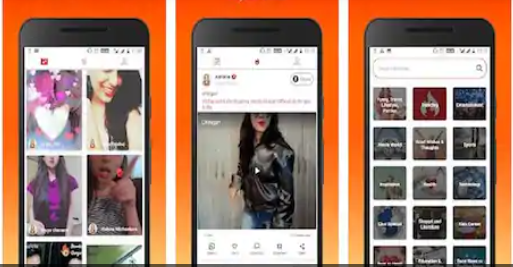 Amid the boycott of Chinese products, now the Chingari App is becoming very popular in the country. This app has been prepared by Indian developers in 2 years. Anand Mahindra has told that he too has downloaded this app.
new Delhi. The popularity of TikTok App has suddenly started to compete with the Indian app in the digital entertainment segment of India. The 'Chingari App' is now becoming very popular among the campaigns running continuously to boycott Chinese products. This desi app has been prepared by IT professionals from Chhattisgarh, Odisha and Karnataka, which have been downloaded 2.5 million times so far.




In a report prepared in 2 years, the spark app
The Times of India wrote in a report quoting Sumit Ghosh of the Spark app that it took 2 years to build this app. It has been prepared keeping in mind the need and demand of Indian users. This app was officially released on the Google Play Store in November 2018. Ghosh is about to defeat Steel City Bhilai.
so far has been downloaded 2.5 million times
The popularity of the spark is increasing rapidly amid the camp of boycotting Chinese products across the country. This app is a platform similar to TikTok. Ghosh says that recent data shows that Indian users are giving us better responses. So far it has been downloaded 2.5 million times.
Also Read: TikTok put Indian flag in his social media profile photo, here is the reaction of people




Anand Mahindra downloads
This app has been developed by Vishwatma Nayak of Odisha and Siddharth Gautam of Karnataka. Ghosh claims that this is the only Indian app that can compete with the TickTalk app of the Chinese company. This app is also being made available to users in many regional languages ​​like Odia, Gujarati and Marathi. Let me tell you that Anand Mahindra of Mahindra and Mahindra Group also tweeted about this app and wrote, 'I did not download the TikTok app. But, have just downloaded this spark app.
The spark app has features like trending news, entertainment news, funny videos, video songs, love quotes, status videos. So far, more than 10 thousand people are making entertainment content on this app every day. With the help of this app, users can search about many types of content. They will also have the option to download it. Apart from this, this app also gives users a chance to show creative skills.