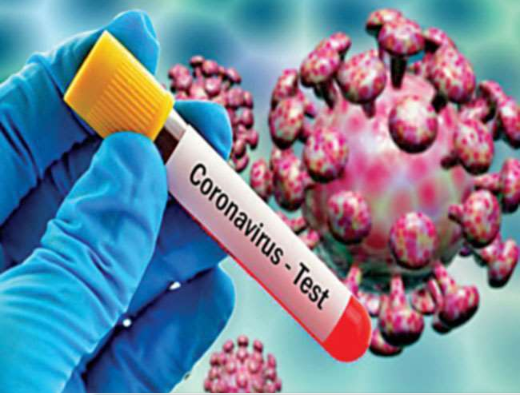 Kanpur, In the past fortnight, the control of the spread of corona infection has been removed. Corona positive reports have come in the double digits for the second consecutive day on Friday. On Thursday night, 12 corona infected were found, while on Friday, the number of infected was 15. These include a councilor living in Barra II. In Kanpur, the total number of infected people now stands at 365. Of these, 11 have died, while 301 have gone home healthy. The number of active cases reached 53 on Friday.
Seven people from two families of deputy hawks included in the infected
On Friday, the report reported that seven people from two families living in the deputy halt are infected. All these people came in contact with two Corona positive patients. These include 10-year-old child, 15-year-old teenager, 14-year-old teenager, 59-year-old middle-aged, 60-year-old woman, 50 and 39-year-old women. Apart from this, the infection has also been confirmed in 45-year-old councilor living in EWS of Barra and his representative from Shivnagar. A 27-year-old woman from Ishwariganj, Bithoor, who came from Ahmedabad, a 50-year-old woman from Saketnagar, a 40-year-old woman living in the Haleem complex and a 27-year-old youth living in the new colony of Cantt Golaghat, were also found positive. The infection has also been confirmed in a 27-year-old woman resident of Fatepur in Kakwan. On Thursday, her husband and niece's report came back positive.




Also Read: Rising India: Magic coating will make your clothes 'anti-corona armor'
Admitted to Rama Medical College
According to CMO Dr. Ashok Shukla, on Friday, 14 positive cases were reported in the report from Kovid-19 Lab of GSVM Medical College and Lucknow George Medical University (KGMU). The figure of the infected reached 15 after the inclusion of a 34-year-old youth resident of Darbhanga in Bihar, the Agartala Rajdhani Express's pantrycar vendor. These include nine women. All have been admitted to Rama Medical College, Mandhana.
Mumbai youth went to learn music infected




The 20-year-old resident of Barra-2 Nai Basti went to Mumbai to learn music. After returning from there he was quarantined at Panki, where Corona was examined. Corona infection was confirmed on Thursday.
Positive is not soldier but positive 




The soldier from the Maharajpur police station is not infected, but he came to Halat Hospital with a 70-year-old unknown. The soldier had registered his address in the hospital. On confirmation of corona infection in an unknown patient, the soldier was declared infected.