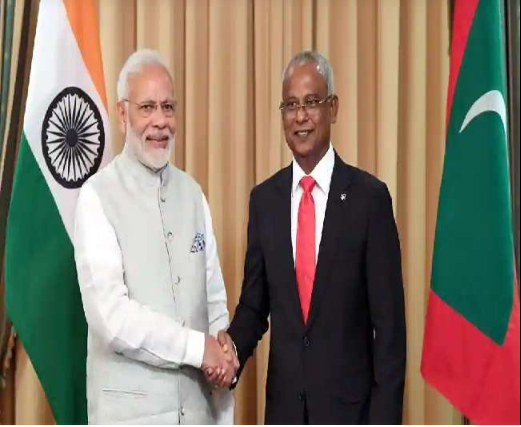 New York, ANI. Maldives, at a virtual meeting of the Organization of Islamic Cooperation (OIC) at the United Nations, fired off the propaganda being carried out by Pakistan against India. At the meeting, Pakistan made accusations of alleged growing Islamophobia in India as part of its agenda. His motive is to malign India in one way or the other.
The words of some people on social media cannot be called the sentiment of 130 crore people  
In this meeting, Maldives said that the sentiments expressed by isolated groups and people on social media cannot be described as the sentiments of 130 crore people in India. Malmivian Permanent Representative to the United Nations Thilmiza Hussain said that the allegation of Islamobia in the context of India would be factually incorrect.




Accusing Islamophobia of being factually incorrect
Also Read: MP: BJP-Congress squabble over farmer debt waiver issue, former minister Jeetu Patwari said- will go to court
He said, I am telling that India is the world's largest democracy and multi-cultural society. More than 200 million Muslims are living here. In such a case, it would be factually incorrect to accuse Islamophobia. He said that doing so would be detrimental to the religious harmony in the South Asian region. Islam has existed in India for centuries and is the second largest religion in India with a population of 14.2 percent.




Propaganda is going on against India in Pakistan 
In recent times, a number of social media handles based in Pakistan have started propagating that there is no place for Muslims in India. Pakistan has also claimed to increase Islamophobia in India. India sees this as a conspiracy by Pakistan to tarnish relations between India and the Arab fraternity.
Thelmija Hussain further said that the world has seen an alarming rise in the culture of hatred, prejudice and racism. Violence has been used as a tool to promote political and other ideologies / agendas. The Maldives stands firmly against such actions anywhere in the world. Including Islamophobia, xenophobia or any form of violence to promote political or any other agenda.