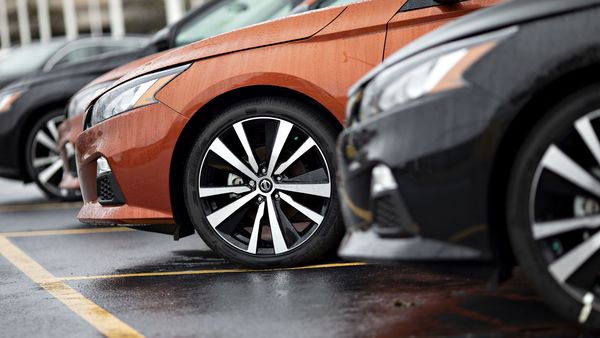 Looks like the euphoria over improved retail sales during the festive season is waning. The Nifty auto index snapped its one-month rally with a 2% fall since Friday, when automakers declared their sales numbers for October.
Indeed, good retail sales is a sentiment booster for original equipment manufacturers (OEMs), consumers and investors.
But, there are reasons to believe that the demand uptick may not sustain. A report by JM Financial Services Ltd said: "During the past month, customers have been holding on their purchase decision due to confusion over the validity of BS-IV vehicles (extent of registration period), electric vehicles and uncertainty over goods and services rate cut for autos." Clarity on these issues translated into release of pent-up demand during the festive season.
Also, cut in interest rates and a healthy retail financing push by the government supported demand, along with hefty discounts and offers to lure customers.
That said, auto sales typically fall after the festive sales, which implies that original equipment manufacturer dispatches may again dip in November and December.
Meanwhile, auto companies, dealers and consumers are also bracing up for the BS-VI challenge.
Apart from the uncertainty around the quantum of increase in vehicle prices, analysts foresee stiff competition across passenger vehicles (PV) and two-wheelers, as companies try to either gain or retain their market share.
Besides, the auto sector is still not out of the woods. October sales declined on a year-on-year (y-o-y) basis for most companies, though the magnitude was lower compared to the last six to eight months.
Note that within the auto pack, PVs and two-wheelers fared better compared to commercial vehicles (CV), wherein sales contraction continued.
PV industry sales fell 6% y-o-y in October compared with a 30% decline in the September quarter. Though the 15% y-o-y decline in two-wheeler sales was worrisome, it was better than the 20% drop in the three months ended September. Analysts said dealer checks reiterated the management's view that inventory levels were down to 30 days from 55-60 days, which was the highest in the sector.
Meanwhile, the situation continues to be grim for CVs. Medium and heavy commercial vehicle sales fell 56% y-o-y indicating that the pain from low goods movement and increased axle load norms continued to hurt.
The Street's negative reaction to auto sales data showed that investors are still worried.
Besides, most auto OEM stocks were trading close to their decadal one-year forward valuations. While this signals conviction that the worst may be behind, further upsides will come only on the back of sustained sales improvement that can translate into an earnings rebound.