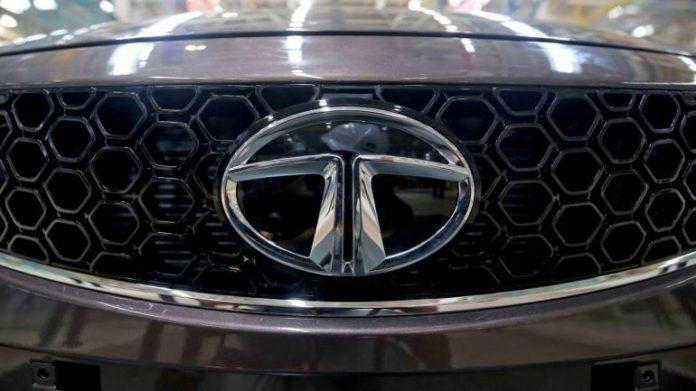 JLR's EBITDA margin would contract 380 bps YoY (+240 bps QoQ) to 9.7 percent, said Motilal Oswal
Tata Motors, which is scheduled to post its Q4 numbers on May 20, is expected to reports a decline in its revenue on lower volumes.
Motilal Oswal estimates a 1.6 percent YoY decline in revenue (+16.6 percent QoQ), with EBITDA margin contracting 180 bps YoY to 10.1 percent.
The research firm expects JLR's (including JV) volume to decline by 11.6 percent YoY (+14 percent QoQ), impacted by the slow demand and the deferment of purchases in China.
JLR's EBITDA margin would contract 380 bps YoY (+240 bps QoQ) to 9.7 percent, said Motilal Oswal.
Motilal Oswal expects adjusted PAT to be at Rs 440 crore. The brokerage has cut FY 20/21 consolidated PAT by 23/19.5 percent. For JLR, Motilal Oswal has cut PAT estimates by 34/17 percent for FY 20/21.
According to Kotak Institutional Equities, standalone revenues are likely to decline 7 percent YoY due to 6 percent decline in volume and marginal decline in ASPs (lower mix of higher tonnage MHCV volumes).
JLR's UK P&L volumes will likely decline by 14 percent YoY (assuming 48,500 wholesale volumes in March 2019), Kotak said. It expects ASPs to decline 1 percent as benefit of GBP depreciation will likely be offset by weaker regional mix (lower China volumes).
Kotak is of the view that EBITDA margin is likely to deteriorate 310 bps YoY due to lower gross margins and high employee cost.
Net sales are likely to rise 5.1 percent QoQ, down 11.3 percent at Rs 80,936.5 crore. EBITDA of Tata Motors may rise 28.9 percent QoQ, down 28.5 percent
YoY to Rs 7,788.1 crore.
According to a CNBC-TV18 Poll, consolidated revenue is likely to be down 5.2 percent to Rs 86,491 crore against Rs 91,279 crore YoY. EBITDA may slip 16 percent at Rs 9,148 crore against Rs 10,894 crore. PAT may come at Rs 825 crore against reported PAT of Rs 2,125 crore.
JLR revenue may come lower by 5.7 percent at 7,117 million pounds against 7,555 million pound YoY while EBITDA may slip 35 percent at 663 million pound against 1,021 million pound, as per the poll. Tata Motors may report loss of 1 million pound against PAT of 400 million pound.
Key issues to watch
The current demand trends for JLR, and the outlook for key markets, updates on cost-cutting initiatives at JLR demand trend in domestic markets, new product launches and the impact of forex hedge loss.