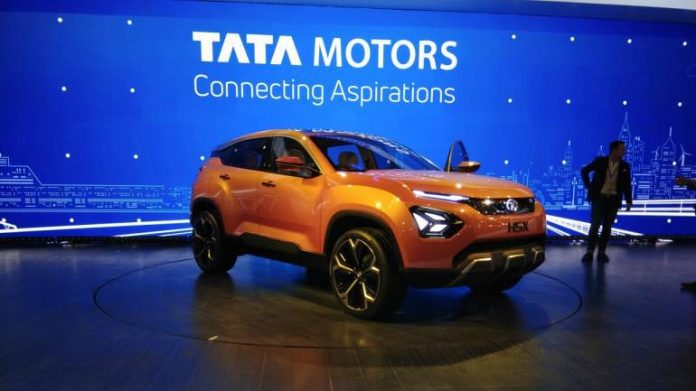 Tata Motors, the country's largest commercial vehicle maker, is expected to report a loss in the quarter ended September 2018, dented by higher depreciation and weak operating performance by its luxury car brand Jaguar Land Rover (JLR).
"Tata Motors is expected to report a muted performance in Q2FY19, primarily tracking sales de-growth at JLR and sharp depreciation of the rupee (forex loss)," ICICI Direct Research said.
It is the worst performing stock in auto space, falling 60 percent year-to-date and 17 percent during the quarter against 27 percent and 10 percent fall in Nifty Auto index respectively.
Company's domestic business continued to perform well, but JLR has been the main culprit for bad numbers due to change in EU emission norms and challenges in China.
Axis Capital expects Tata Motors to post a loss at Rs 160 crore for the quarter while ICICI Direct Research expects a maximum loss at Rs 1,726.2 crore including forex loss of Rs 1,140 crore.
Prabhudas Lilladher and Motilal Oswal see more than Rs 400 crore loss for Tata Motors.
Motilal Oswal also cut company's FY19/20 consolidated PAT estimates by 35/13 percent as it cut JLR's volumes by 6/4.5 percent and JLR's EBITDA by 11/6 percent, respectively.
Tata Motors standalone sales volume increased 24.4 percent YoY and 7.9 percent QoQ to 1,90,472 vehicles and JLR sales dropped 10.1 percent YoY and 4.6 percent QoQ to 1,37,665 vehicles.
Hence, revenues may be impacted during the quarter, but realisations and standalone business may support topline.
Motilal Oswal said consolidated revenues are estimated to decline 19.9 percent YoY (down 6.8 percent QoQ) while Axis Capital said it may fall by 3 percent due to weak growth at JLR partially offset by strength in domestic business.
However, Emkay Research, Prabhudas Lilladher and Kotak Securities expect moderate growth in consolidated revenue.
"We expect JLR's (including JV) volume to decline 19.9 percent YoY (-6.8 percent QoQ), impacted by de-stocking across markets and deferment of purchase in China due to reduction in import duty," said Motilal Oswal. The brokerage firm expects JLR's net realisation to increase by 0.5 percent YoY (down 0.8 percent QoQ).
Kotak expects standalone revenues to increase by 38 percent YoY due to 24.4 percent YoY volume growth and higher ASPs led by a richer product mix (higher MHCV mix plus increased volumes of higher-priced launches in PV segment).
"We model standalone EBITDA margin of 10.3 percent in Q2FY19 (8.7 percent in Q1FY19) led by the company's cost reduction initiatives and operating leverage benefit," said the brokerage house.
Company's operating performance is also expected to be weak with brokers expecting double-digit EBITDA fall and sharp margin erosion.
Axis Capital said EBITDA (earnings before interest, tax, depreciation and amortisation) may fall 42 percent and margin may contract by 502 bps impacted by JLR (7 percent) offsetting gains in domestic business (9 percent).
Prabhudas Lilladher expects EBITDA to fall by 37 percent and margin by 570 bps YoY.
Jaguar Land Rover
Motilal Oswal said JLR's EBITDA margin would contract 450 bps YoY (+110 bps QoQ) to 7.3 percent led by negative operating leverage. Consequently, it expects PAT loss of 104 million pound (versus loss of 210 million pound in Q1FY19 and profit of 308 million pound in Q2FY18).
"JLR's Q2FY19E volumes are expected to be down 10 percent YoY / up around 5 percent QoQ, with margins at 7.5 percent, lower 430bps YoY / up 130bps YoY, owing commodity pressures and restructuring of the capitalisation structure," Prabhudas Lilladher said.
Key issues to watch out for:
> Current demand trends for JLR and outlook for key markets
> Demand trend in domestic markets and new product launches
> Impact of forex hedge loss