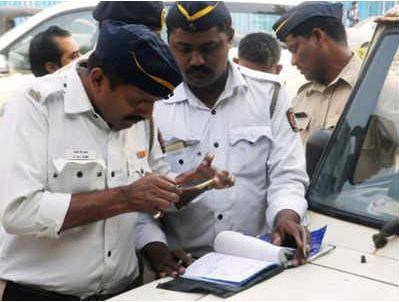 DEHRADUN: Union minister for law and justice Ravi Shankar Prasad on Tuesday said that he is in talks with Union minister for road transport and highways Nitin Gadkari to link driving licence with Aadhaar card. He said that by link driving licence with Aadhaar, a drunk driver would be caught easily if he or she manages to escape.
"I am in conversation with Union minister Nitin Gadkari to link Aadhaar card with (driving) licence, so that if a drunk driver escapes from one state to another by killing people, he would be caught. A person can change name not his/her fingerprints," he told reporters.
On a private visit to the hill state, Prasad visited Kedarnath and Badrinath shrines on Tuesday morning. Before returning to Delhi, he reached the BJP office and interacted with media briefly.
"I prayed for the peace and progress of the country and after hearing about the poor internet connection, I immediately ordered to set up a Wi-Fi chaupal in Kedarnath, so that everyone can be connected," Prasad said.
Prasad also cautioned Congress president Rahul Gandhi to refrain from making "baseless" comments against the Rashtriya Swayamsewak Sangh (RSS) which, he said, is a "nationalist organization working for the welfare of country".
Responding to a query on Rahul's trial in a defamatory case filed by the RSS in Maharashtra, the minister said, "Rahul Gandhi should not make such baseless and senseless allegations against the RSS. And one more thing I want to tell Rahul Gandhi, that his father, grandmother and great grandfather had bad-mouthed the RSS, but today Sangh is flourishing and the BJP is ruling the country."
On Tuesday, the Congress president pleaded not guilty in a Bhiwandi court in Maharashtra where the RSS has sued him in a defamation case. In an election rally before 2014, the Congress president had blamed the RSS for Mahatma Gandhi's assassination in 1948.
The law minister also defended Modi government's latest move of lateral entry by calling it a historic decision to bolster the bureaucracy. "The lateral entry has been carried out in past too. In the Rajiv Gandhi government, Manmohan Singh was brought as an advisor, and we have formulated the policy to bring domain experts to work for the country."
The central government had last week invited applications from people with over 15 years of experience and exceptional track record for getting the lateral entry for joint secretary-rank posts in different sectors like finance, road and highway, civil aviation, environment, revenue, farmer welfare and energy. The move has caused resentment among the bureaucrats since it would mean a senior level post of joint secretary would be up for grab for the lateral entry.
The Union minister also held a meeting with CM Trivendra Singh Rawat and Dhan Singh Rawat and discussed the national law school project. "Dehradun is the knowledge capital of India and very soon our government would set up national law college here for the state. I have asked the CM to send a delegation on a field study to visit Jodhpur before finalizing the plan for Dehradun project," he said.