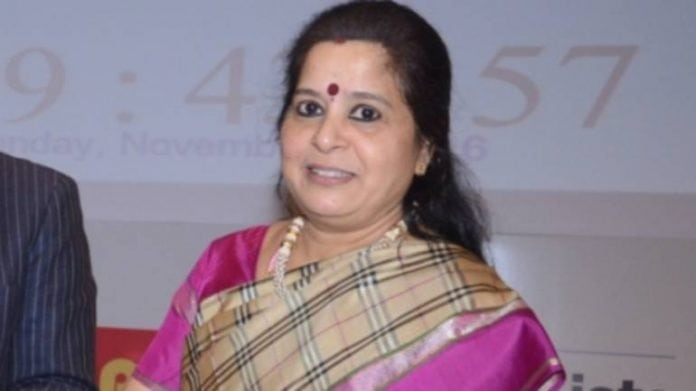 The veteran banker has been named in the CBI chargesheet relating to the Rs 13,000 crore-plus fraud at Punjab National Bank which she headed earlier as CEO
Public sector lender Allahabad Bank May 15 relieved its Managing Director and Chief Executive Officer Usha Ananthasubramanian of her post with immediate effect.
"The Board of Directors of the Bank in its meeting held on the date has decided that Usha Ananthasubramanian, MD & CEO be divested of all functional responsibilities of the Bank with immediate effect," said the bank in a statement to the exchanges.
The bank also requested the Finance Ministry to make suitable arrangements for its smooth functioning after this decision. She is set for superannuation on September 30, 2018.
Moneycontrol had reported that soon after the Central Bureau of Investigation (CBI) filed a chargesheet against current and former officials of Punjab National Bank (PNB) and  Allahabad Bank, the Finance Ministry has directed both the banks' boards to 'divest' these officials of their powers.
The chargesheeted officials include Usha Ananthasubramanian, who was also the former chief of Punjab National Bank. She has been named by the CBI in the charge sheet relating to the Rs 14,000 crore-plus fraud at PNB unearthed in mid-February.
Who is Usha Ananthasubramanian?
Ananthasubramanian (57), was at the helm of PNB from August 2015 to May 2017 after serving as its Executive Director from July 2011 to November 2013.
She took charge of PNB at a time when the bank was struggling under a heap of bad loans while being under the RBI's scrutiny for deterioration in asset quality.
At that time, Ananthasubramanian took an aggressive stance on PNB's non-performing assets (NPAs) and wilful defaulters. She also refused to take a haircut on loans to the notorious Vijay Mallya's Kingfisher Airlines.
Later, she was moved to lead Bharatiya Mahila Bank, India's first and only government-owned women's bank, which got merged with State Bank of India in April 2017.
After that, in May she was moved to Allahabad Bank as the MD and CEO and completed a year at the state-owned bank on May 5.