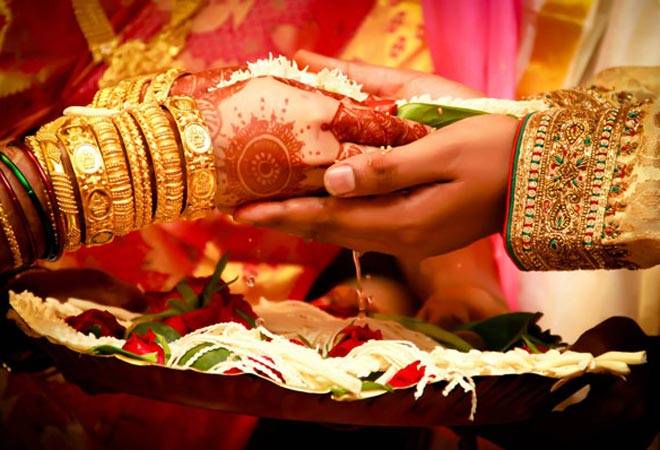 At a time when the government has made it a mandatory to link Pan card with Aadhaar, the Law Commission of India has made another recommendation for compulsory registration of marriage details with the unique identification number.
The suggestion has been made to keep a check on child marriages, bigamy and gender violence in the society. Present Commission headed by Dr Justice BS Chauhan studied the matter in detail and came up with the report titled 'Compulsory registration of marriages' which was submitted to the government on July 4.
Explaining the need as to why it was important to link the marriage registration with Aadhaar, the Commission in its reports said: "In the absence of compulsory registration, women are duped into marrying without performance of the conditions of a valid marriage. This deprives women of societal recognition and legal security. Such fraudulent marriages are especially on rise among non-resident Indians. Compulsory registration can serve as a means to ensure that conditions of a valid marriage have been performed."
Registration of marriage is not a new thing it has been practiced under various personal laws such as the Hindu Marriages Act 1955, the Special Marriages Act 1954, the Parsi Marriages and Divorce Act 1936 and the Indian Christian Marriages Act 1872. However, the Law Commission says, "There is no provision that provides for simply keeping a record of all marriages and is available to any and every individual in the country regardless of religion, region or customs."
It also said that the Registration of Births and Deaths (Amendment) Bill 1969 was introduced to include the registration of marriages, however, it did not cover all citizens. "These amendments applied only to the Christian community and it once again remained short of becoming a national legislation," the law commission report suggests.
Earlier this year, Finance Minister Arun Jaitley made Aadhaar mandatory for filing income tax returns and provided for linking of PAN with Aadhaar to curb tax evasion through use of multiple PAN cards. He also made the unique identification number compulsory for some of the key government-sponsored schemes.