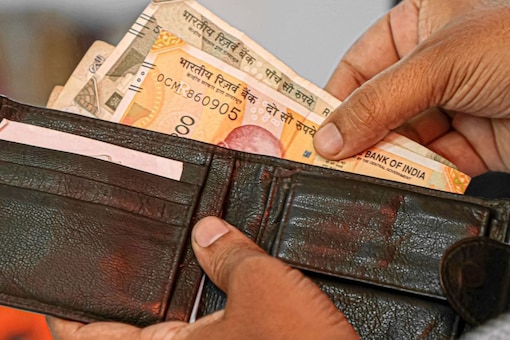 New Rules from October 2022: From today the rules, rules and laws of many things are changing. These changes will have a direct impact on your pocket. What are these changes, let us tell you.


Rules Change from 1st October: Many big changes have happened in India from today. These will have a direct impact on your pocket. Under these changes, the increase in the price of vehicles, electricity subsidy in Delhi, rules related to your debit card and credit card, rules of mutual funds, including Atal Pension Scheme Many changes are included. Here we are going to tell you about all those 10 changes which are very important for you to know.
1. Free electricity will be turned off
The rule of availing free electricity facility in Delhi has now changed. The subsidy received by the Delhi government on the electricity bill has been stopped after 31 September. Now only the consumers applying for subsidy will get the benefit of this scheme. CM Arvind Kejriwal shared the information about this new rule a few days ago.
2. Winter Action Plan of GRAP and Delhi Government
Winters are coming. During this, air pollution in Delhi-NCR reaches a dangerous situation. In such a situation, the Graded Response Action Plan (GRAP) will be implemented in and around Delhi as part of the ongoing war against air pollution for the purpose of handling the breath of the people. Under this plan, all those works which are helpful in increasing pollution are banned. In such a situation, the entry of trucks in Delhi will be closed. Only trucks carrying essential goods will be able to come. Industries and factories will be closed. There will also be a ban on construction-demolition. However, the construction of highways, roads, flyovers and bridges will continue. It will affect everything from smoke generators to your vehicles.
3. Changed the rules related to debit and credit cards
The rules related to debit and credit cards have changed from today. RBI says that after the change in the tokenization system from October 1, card holders will get a new experience in making payments. Let us tell you that till today, when you used to pay with debit or credit card, then your card information was saved on the respective website. In such a situation, the central government has changed the rules to prevent online fraud cases. On payment from today, a token will be generated during the transaction and payment can be done from this. With this, it will be more secure to do transactions with debit and credit cards than before.
4. Changes in the rules of mutual funds
From today itself, it has become necessary for those investing in mutual funds to give nomination details. Investors who fail to do so will have to fill in a declaration. Nomination facility will have to be declared in the declaration. So if you also invest in mutual funds, then definitely keep this in mind.
5. Changes in Atal Pension Yojana
The government has changed the rules of Atal Pension Yojana. Taxpayers will no longer be able to take advantage of this. That is, if you come under the purview of income tax, then you cannot take advantage of this scheme. Recently, the Center had said that after October 1, 2022, no taxpayer will be eligible to join the Atal Pension Yojana. In such a situation, if a subscriber is found to be a taxpayer on or before this date, then his Atal Pension Yojana account will be closed and his pension deposited till that day will be refunded.
6. There will be change in the rules of demat account
Your Demat account is also now more secure than before. According to the decision of the National Stock Exchange (NSE), it is necessary to enable two-factor authentication in the demat account by 30 September. Without this, users will not be able to login to the demat account from today. That is, to login to the account, first biometric authentication and then password will have to be entered.
7. Timings of these trains will change
If you are thinking of traveling somewhere by train, then there is news of most work for you. If you have already got your train ticket made, then it is very important for you to read this news very carefully. Actually, Indian Railways has changed the timing of many trains from today i.e. 1st October. These trains will now leave the station before their scheduled time. Train number 12412 Amritsar-Chandigarh Intercity will now depart 15 minutes from the station at 17:05 hrs instead of 17:20. Train No. 22918 Haridwar-Bandra Terminus Express will now depart 10 minutes before 17:20 at 17:20 instead of 17:30. At the same time, train number 12912 Haridwar – Valsad Express will now leave at 17:20 instead of 17:30. Train No. 12172 Haridwar Lokmanya Tilak Terminus Express will leave at 17:20 instead of 17:30. Train number 15002 Dehradun-Muzaffarpur Express will leave at 15:15 instead of 15:20. Train number 15006 Dehradun-Gorakhpur Express will leave at 15:15 instead of 15:20. Train number 12018 Dehradun – New Delhi Shatabdi Express will now depart at 16:55 hrs. Train No. 12402 Dehradun-Kota Nanda Devi Express will leave at 22:45 instead of 22:50. Train No. 04339 Bulandshahr – Tilak Bridge Shuttle will now depart at 05:35 instead of 05:40. Train number 04356 Balamau-Lucknow Express will now run at 08:35 instead of 08:40. At the same time, 04327 Sitapur City – Kanpur Central Special will run 20 minutes earlier at 10:40 instead of 11:00.

8. Launch of 5G Service
Prime Minister Narendra Modi will launch the much-awaited 5G services in India today. According to a government statement, the Prime Minister will start 5G services from today only in select cities. After this, 5G service will be expanded across the country in the next few years.
9. Volkswagen Cars Will Get Expensive
Auto company Volkswagen's cars have become expensive from today i.e. from October 1. You will start seeing the change in the price in the quotations of the company. A senior company official had recently told that it has decided to increase the price of all its vehicles by 2 percent from October 1.
10.Interest on Small Savings Schemes
The interest on small savings schemes is reviewed by the government every three months. During this review, a decision is taken whether to increase, decrease or keep the interest rate constant. These interest rates are decided by the Ministry of Finance. The most recent review is for the quarter October to December 2022. These savings schemes include Public Provident Fund (PPF), Sukanya Samriddhi Yojana, Senior Citizens Savings Scheme (SCSS), National Savings Certificates (NSC). As government bond yields are rising and it is believed that interest rates on small savings schemes may be hiked.