New Delhi, Business Desk. The digital advertising market (Digital Advertising Market) of the country increased by 25 percent on an annual basis in 2019 to Rs 14,819 crore. During the same period, the entire advertising market grew by seven percent to reach Rs 70,568 crore. This has been said in the 'Digital Advertising in India Report' of the Internet and Mobile Association of India (IAMAI). This report has been prepared by Nilsson Media. This report said that due to the circumstances related to Kovid-19, there is a temporary decline in many sectors at this time, while the country's digital advertising market is still expected to grow rapidly.




Still big possibilities
Also Read: SAIL chairman says Kovid opens doors to many possibilities
In this report, according to the Internet users, the possibilities of growth of digital advertising in India, which is among the largest countries of the country, are very high. The report said that despite having a large number of internet users, the share of digital advertising in the country's advertising market is much lower than many countries. In India, digital advertising accounted for 21 per cent of the entire advertising market in 2019, while i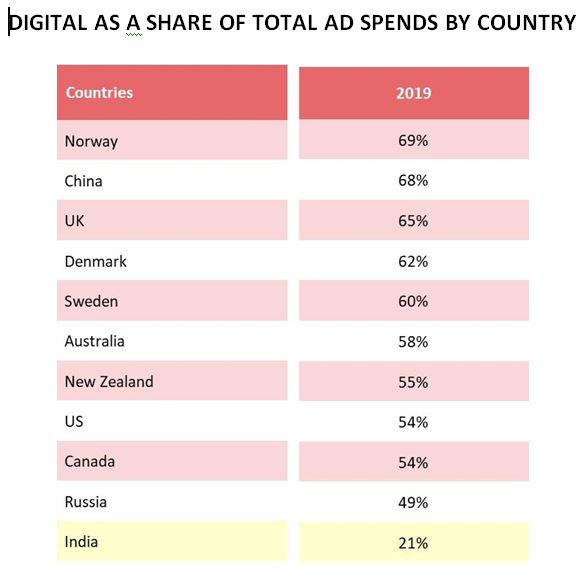 n China it was 68 per cent and in the US it was 54 per cent.
However, in 2019, the digital advertising market recorded an increase of 25 percent compared to 2018, while the size of the total advertising market saw an increase of seven percent.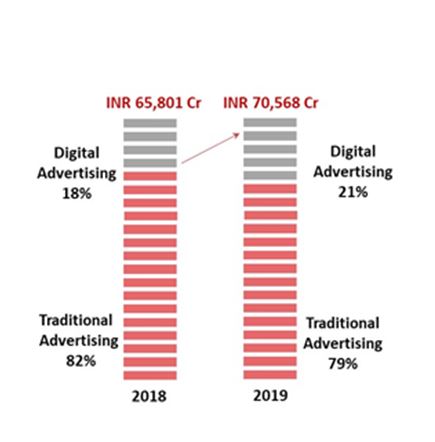 This report stated that advertising activities in 2019 were dominated by events like general elections, Cricket World Cup, and IPL. At the same time, due to the slowdown in the economy, some sectors saw less spending on advertising.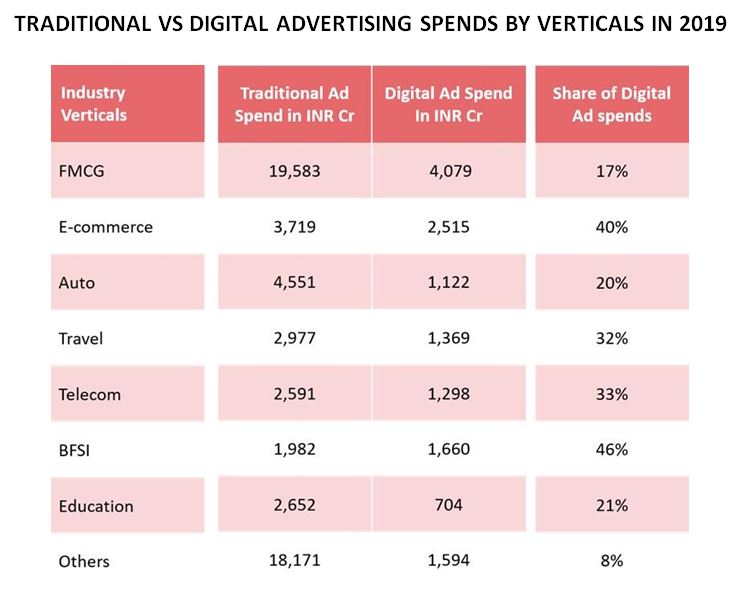 Traditional advertisements dominated the country's advertising market but digital advertising in sectors such as FMCG, E-Commerce, Auto and Travel saw good growth.