New Delhi, Business Desk. The Union Cabinet on Monday approved the special credit scheme for street vendors. With this, the street vendors will be able to resume their business without any delay. The government has named it PM SVANidhi or PM Street Vendors Self-Reliant Fund. Under this special credit scheme, 5 million street vendors vending on or before 24 March 2020 can avail loans up to Rs 10,000. Union Minister Prakash Javadekar said this while giving information about the decisions of the cabinet on Monday. The Union Cabinet chaired by Prime Minister Narendra Modi met on Monday.
Who will get the benefit of this scheme




Under this scheme, every street vendor can take a loan up to Rs 10,000. This amount can be returned in installment within one year of the street vendors. Seven percent annual interest subsidy will be transferred by the government to their account to the street vendors who repay this loan on time. There is no provision for penalty under this scheme. 
Learn the special features of this scheme
1. Mobile app and web portal based application process
2. No guarantee will be required for this loan




Also Read: Modi government 2.0: 90 percent considered Modi government effective in dealing with corona epidemic
3. Initial loan up to Rs 10,000 for one year
4. Seven percent interest subsidy on repayment of loan on time or before.
5. Subsidy will be paid to eligible creditors on half yearly basis.
6. Eligibility of more loans in case of timely and early repayment of first loan
7. Monthly cashback facility on receipt or payment of digital transactions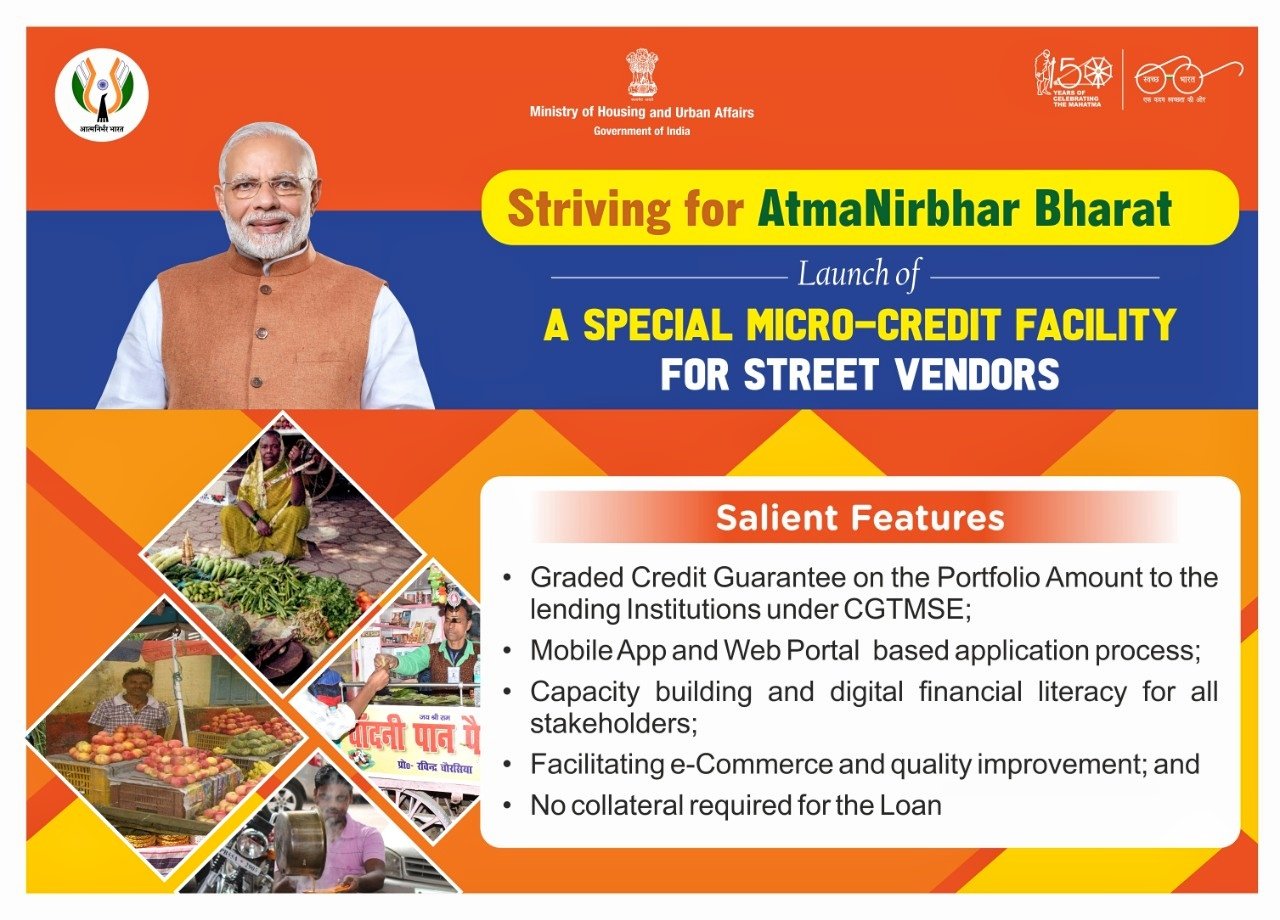 The credit facility was announced by Finance Minister Nirmala Sitharaman giving details of the Self-reliant India package. Prime Minister Narendra Modi last month announced a relief package of around Rs 21 lakh crore to make the country self-reliant and to fight the corona virus crisis.